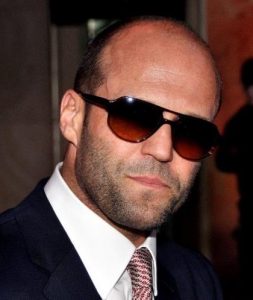 Jason Statham first appeared as a background dancer in music videos in the early 1990s. Later in 1998, he made his film debut in Lock, Stock and Two Smoking Barrels. In the 2000s, he landed more notable roles on the big screen, first getting cast as Turkish in the film Snatch. He next starred in the films The One and Mean Machine before receiving stardom for playing Frank Martin in The Transporter. He reprised his role in the sequels Transporter 2 and Transporter 3.
Subsequently, he starred in the movies The Italian Job, Cellular, Chaos, The Bank Job, and Death Race. Statham also starred as Chev Chelios in the movies Crank and Crank: High Voltage. In the 2010s, he went on to star in more feature films, including The Mechanic, Killer Elite, Safe, and Parker. He landed the role of Lee Christmas in The Expendables, which he reprised in the sequels.
The actor gained more prominence for his role as Deckard Shaw in Furious 7, The Fate of the Furious, and the most recent Fast & Furious Presents: Hobbs & Shaw. Other films are as follows: Hummingbird, Homefront, Wild Card, Spy, and Mechanic: Resurrection. He stars in the upcoming Guy Ritchie film Cash Truck.
Jason Statham trains himself instead of training with someone else. "When you're on your own, you can do a lot of examination of your movements and how good or bad they are," said the actor. His workout routine has also changed throughout the years. Now, his workouts depend on how he feels every day instead of following a program. "Doing my own thing in the gym each day gives me variety," he explained.
As for the workout session he usually does, he shared: "I tend to combine some kind of Olympic lift with gymnastic training. And it depends on the acuteness of that training. If I do heavy squats or deadlifts on the Monday, I'm not going to do anything like that again until Thursday or Friday."