Becoming a TV Personality
Born Courtney Alexis Stodden on August 29, 1994 in Tacoma, Washington, she first became known among television viewers as a cast member of the reality television series Couples Therapy. She is the youngest daughter of Alex John Stodden and Krista Kay Keller Stodden.
She dropped out of high school because according to her, she was bullied over "the way she looks". She finished her education through home schooling with an online private Christian academy. Aspiring to be a country and pop music singer, she signed up online at age 16 for an acting workshop taught by actor Doug Hutchison.
The actor, who did not realize that she was a teenager at that time, started a courtship with her over the internet for about six months, during which they fell in love before even meeting in person. After Dough knew about her age, he told Courtney's mother that he would stop their relationship if they disapproved. Courtney's parents, then, allowed their daughter to make her decision.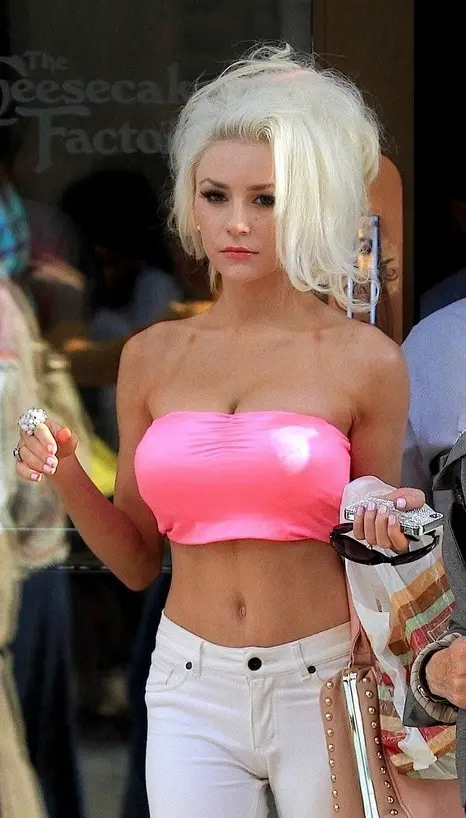 She decided to resume their relationship and got married on May 20, 2011, for which she made headlines after receiving widespread criticism. Their relationship sparked overwhelming criticisms as she was just 16 when she married the 51-year-old actor.
In July 2012, Courtney and Doug were interviewed about their relationship in the talk shows Father Albert, Good Morning America and E! News. They also joined Couples Therapy as cast members. The show features publicly known couples receiving therapy for issues straining their relationship.
The couple enrolled in therapy to resolve problems that arose in their marriage as a result of their age difference. Despite the widespread criticism for the relationship, Dr. Jenn Berman, the Marriage, Family, and Child Therapist, who worked with the couple stated that she does not believe Doug is or was searching for young women.
Berman also revealed about her hesitations at first, saying, ""I believe it was the wrong decision to let a 16-year-old marry a man in his 50s. It's uncomfortable to see…" But when she agreed to work with them, she made a different realization, stating, "What I found out was that she has a lot more power in this relationship and he is far more powerless than I expected. His family has completely disowned him… He unfortunately has nothing besides her."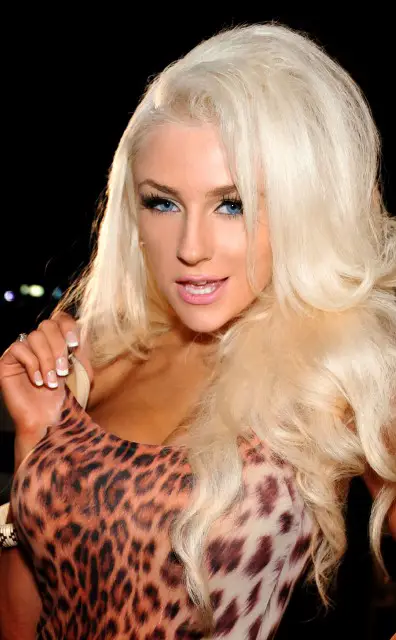 Doug Hutchison was further defended by Courtney's mother, who praised him for his kindness with which he treats her daughter. However, it was reported on November 1, 2013 that both Courtney and Doug have decided to end their two and a half years of marriage.
Plastic Surgery Admission
Her marriage with an older man was not the only issue that made the young aspiring singer to be controversial. In an interview with E! News, she revealed that she just had a breast augmentation surgery, saying, "I just went and got my breasts to a double D and I feel very confident." She finally admitted to going under the knife after years of denying that she had plastic surgery.
While her marriage has brought her into the media spotlight, it also opened doors for a number of other opportunities. In August 2013, she joined the cast of the British version of the Celebrity Big Brother in its 12th season. She was evicted on the 21th day, two days before the season finale.
She also ventured into being a recording artist. In 2010, she released her first single, "Car Candy". She followed this with the singles "Crazy" and "Don't Put It On Me Girl". She released one song in 2012, entitled "Reality".
She went on to star in a number of music videos for "Car Candy", "Don't Put It On Me Girl" and "Hurting People".