Career Beginnings and Breakthrough in Heroes
Hayden Leslie Panettiere was born on August 21, 1989 in Palisades, New York, United States to former soap opera actress Lesley R. Vogel and fire department captain Alan Lee Panettiere. Her younger brother Jansen Panettiere is also an actor. She first studied at South Orangetown Middle School in New York and was subsequently homeschooled from the ninth grade up to high school.
She made her screen debut when she was just 11 months in a commercial for a Playskool toy train. In 1994, at the age of five, she was cast as Sarah Roberts in the soap opera One Life to Live, a role she played from 1994 to 1997. This was immediately followed by the role of Lizzie Spaulding in the soap Guiding Light from 1996 to 2000.
While acting on television, Panettiere also crossed over to the big screen with her film debut in the 1998 movie A Bug's Life, followed by The Object of My Affection later that year. In 1999, she had a minor role in Message in a Bottle and played Sheryl Yoast in 2000's Remember the Titans.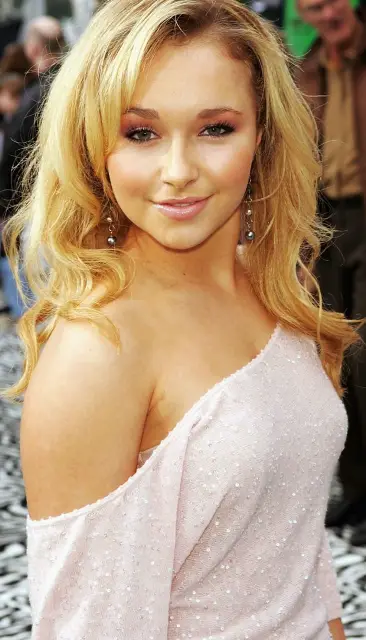 Also in 1999, she was nominated for a Young Artist Award for her performance in the television movie If You Believe. She has also starred in a number of miniseries including A Will of Their Own and Too Rich: The Secret Life of Doris Duke. From 2001 to 2002, she became known as Maddie Harrington, the title character's daughter in Ally McBeal.
She has since landed guest spots in several television shows including Malcolm in the Middle, Law & Order: Special Victims Unit and Commander in Chief. In the early 2000s, she appeared in such features as Joe Somebody, The Affair of the Necklace, The Dust Factory and Raising Helen.
In 2005, she starred in two movies: one was in Racing Stripes where she played Channing Walsh and the other was in Ice Princess, playing Gen Harwood. She then took the lead role in the third installment of the Bring it On film series, Bring It On: All or Nothing.
Also in 2006, she made her breakthrough on television after she was cast as Claire Bennet in the NBC series Heroes. She played the part until 2010. She then portrayed Amanda Knox in the Lifetime television film Amanda Knox: Murder on Trial in Italy. She took another lead role as the title character in 2009's comedy film I Love You, Beth Cooper!.
Subsequent movies include The Cove, Alpha and Omega, Scream 4, Hoodwinked Too! Hood vs. Evil and The Forger. In 2012, she returned on the small screen after landing the role of Juliette Barnes in the television series Nashville. For her performance, she was nominated for a Golden Globe Award for Best Supporting Actress – Series, Miniseries or Television Film.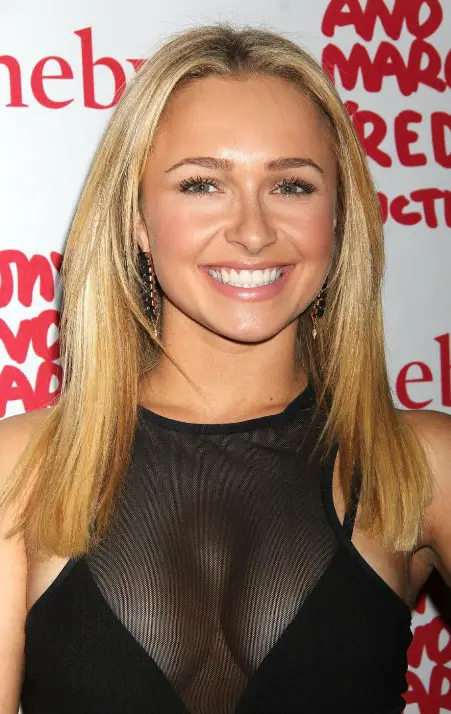 Personal Life and Plastic Surgery Rumors
Panettiere created much buzz in 2007 (she was 18 at that time) after it was reported that she was dating her Heroes co-star Milo Ventimiglia, who is 12 years her senior. They ignored multiple criticisms and resumed on dating until they ended their relationship in 2009. That same year, she met heavyweight boxing world champion Wladimir Klitschko and the two started dating.
In 2011, the actress announced that she and Klitschko had broken up due to the long-distance nature of their relationship. She later dated NFL player Scotty McKnight from June 2011 to December 2012. The following year, in April, she confirmed reports that she and Klitschko had continued their relationship. She later announced their engagement in October 2013.
The actress also sparked rumors of a breast augmentation after she was spotted sporting a tiny bikini on the beach last year. Previous photographs were instantly compared to that of the present, justifying the claims that she had a secret boob job. It was also noted that her bust area appears to be slightly rippled, which is a widely-known effect of saline-style breast implants. The speculations had been widely covered in mainstream media but the actress has since kept mum on the issue.