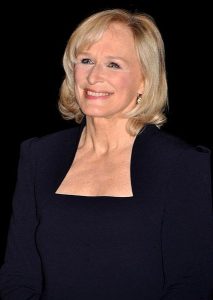 Acclaimed actress Glenn Close started her acting career in the 1970s where she first performed on stage. In the '80s, she began her film career, debuting in 1982's The World According to Garp. Later, she starred in the movies The Big Chill and The Natural. For her performances in these films, she received an Academy Award nomination for Best Supporting Actress. She established her status as an A-list star following her performance in 1987's Fatal Attraction and 1988's Dangerous Liaisons, both of which earned her Academy nominations for Best Actress.
In 1995, she starred in the made-for-television movie Serving in Silence: The Margarethe Cammermeyer Story. For this, she won her first Primetime Emmy. Also in the '90s, she starred in the box-office hits Reversal of Fortune, 101 Dalmatians, and Air Force One. Later, she starred as Captain Monica Rawling in the TV series The Shield. Between 2007 and 2012, she starred as Patty Hewes in the drama series Damages, winning her a Golden Globe and getting two Primetime Emmy nominations. She was further acclaimed for her work in the films Albert Nobbs and The Wife. She received her third Golden Globe for her performance in the latter. Other films recently are Crooked House and Father Figures.
Already in her 70s, the award-winning actress recognizes ageing is a part of life and how she has since accepted that. Instead of relying to plastic surgery to remedy her changing looks, she follows a healthy lifestyle to keep her body feeling great overall. For starters, she makes efforts to exercises consistently. Even though she's not a fan, she acknowledges the benefits it has for her body and mind.
"My exercise of choice would be to go for a brisk walk," said Close. "I think attitude in life has a lot to do with health. When I get out of bed I think, 'Don't walk like every bone in your body hurts,' which it actually doesn't. I say to myself, 'No, no, no, get out of bed like you're 25!'"