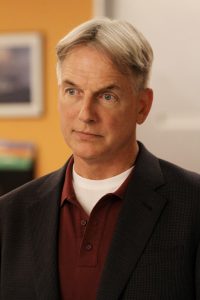 American actor Mark Harmon had his career beginnings in the 1970s. During his early years, he mostly made one-episode roles on such TV shows as Ozzie's Girls, Adam-12, and The Hardy Boys, among others. In 1978, he made his cinematic debut in the movie Comes a Horseman. Back on TV, his first recurring role was as Officer Mike Breen in the CBS show Sam. He next appeared in 3 episodes of miniseries Centennial. From 1979-1980, he starred as Dwayne Thibodeaux in the short-lived ABC show 240-Robert. The following decade, he starred as Fielding Carlyle in Flamingo Road and Dr. Robert Caldwell in St. Elsewhere.
He continued his career in the '90s, playing Detective Dicky Cobb in the police drama series Reasonable Doubts. From 1996-2000, he played Dr. Jack McNeil in Chicago Hope. In the 2000s, he first played recurring role Simon Donovan in The West Wing. His performance on the show led him to land the role of Leroy Jethro Gibbs in the CBS series NCIS, a role he still plays up to present. It's currently on its 16th season. In the movies, he's best known for his performances in Beyond the Poseidon Adventure, The Presidio, Wyatt Earp, Fear and Loathing in Las Vegas, Freaky Friday, Chasing Liberty, and Weather Girl.
Despite being in his late 60s, the veteran actor is as fit as he can be. His secret? Pilates. According to the actor, not only did Pilates help him with an injury, it has since kept him in shape. "It completely kicks my ass," said the NCIS actor. "I had a shoulder injury that drew me to Pilates. The physical therapist I went to was all about that. They kick your ass on these machines. Pilates is all about controlling the machine, and that's twice as hard," he continued. He was a huge runner when he was younger but he has since switched to other workouts.