Early Life and Start in Show Business
Paris Whitney Hilton was born on February 17, 1981 in New York City, New York to socialite and former actress Kathy Hilton and businessman Richard Howard "Rick" Hilton. She is the oldest of four children. She has one sister, Nicholai Olivia "Nicky" Hilton and two brothers, Barron Nicholas Hilton II and Conrad Hughes Hilton III.
She was raised in Los Angeles. There, she attended Buckley School and St. Paul the Apostle Church and School, where she graduated in 1995. For her freshman year in high school, she studied at Marywood-Palm Valley School in Rancho Mirage, California from 1995 to 1996.
That same year, at age 14, she moved to the East Coast with her family. In New York, she studied at the Convent of the Scared Heart for a short time before transferring to the Dwight School. When she was 16, she spent a year in a school for emotionally troubled teens. She then studied at the Canterbury Boarding School, in New Milford, Connecticut but was expelled for violating school regulations. She returned to Dwight School but dropped out a few months later though she eventually earned her GED.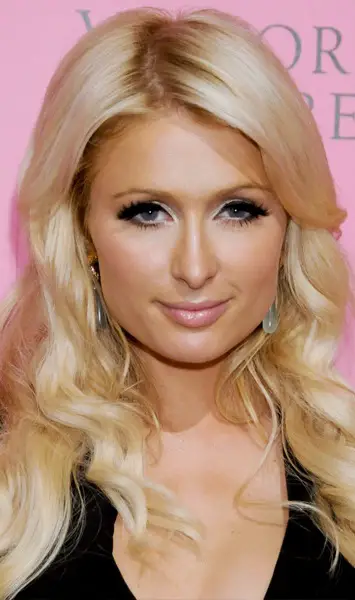 Her career in the show business began at an early age by modelling at charity events. She was then signed with Donald Trump's modeling agency T Management at age 19. During this time, she became a household name as she was becoming a daily fixture in the entertainment news for her heavy partying.
In 2001, she became recognized as a socialite, being known as "New York's leading It Girl". That same year, she made a cameo appearance in the film Zoolander, starring Ben Stiller and Owen Wilson. She also gained further recognition for gracing the covers of such magazines as UK's Tatler, Italy's Giola and USA's Vanity Fair and FHM.
She was then cast as one of the leads in the Direct-to-video film Nine Lives. Her breakthrough came in 2003 when she co-starred with fellow socialite Nicole Richie in the reality TV series Simple Life. It premiered in December 2003, shortly after the release of Hilton's sex tape.
The show's premiere was successful with good ratings and 13 million audience. Her appearance in the show made viewers see her as a dumb blonde although she had said that she just played a character in the show and that it's not who she really is in real life. After three seasons, it ended in 2005 due to a dispute between Hilton and Ritchie.
In 2004, she launched a lifestyle brand and released an autobiographical book Confessions of an Heiress: A Tongue-in-Chic Peek Behind the Pose, which was co-written by Merle Ginsberg and became a New York Times bestseller. Her second book, Your Heiress Diary: Confess It All to Me, was released the following year.
After hosting Saturday Night Live in February 2005, she landed her first starring role in a film with 2005's House of Wax, starring alongside Chad Michael Murray, Jared Padalecki and Elisha Cuthbert. The film was a critical disappointment but managed to become a moderate box office success, grossing over $70 million worldwide on a $40 million budget.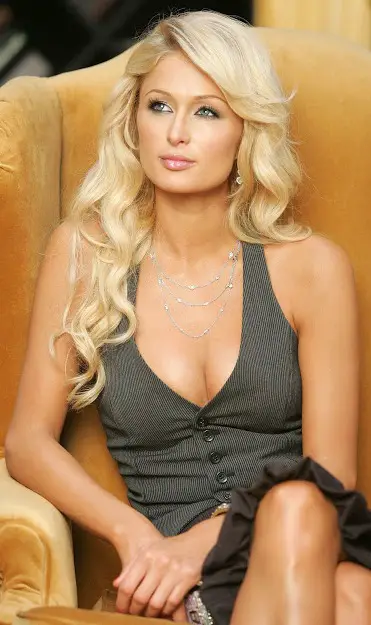 Subsequent Projects and Plastic Surgery Claims
In August 2006, she released her self-titled debut album, Paris. It peaked at Number 6 on the Billboard 200 for a week. The first single "Stars Are Blind" became hugely successful in the US, as well as in other countries. That same year, she starred in the Direct-to-video movie Bottoms Up, which was met with negative reviews.
She next appeared in National Lampoon's Pledge This!, another Direct-to-video feature she also produced. In 2008, she appeared in the documentaries America the Beautiful and Paris, Not France. She also starred as Cristabel Abbott in the romantic comedy feature The Hottie and the Nottie, which garnered extreme negative reviews from critics and was a box office flop, only earning over $1.5 million on a $9 million budget.
She has since starred in the movies Repo! The Genetic Opera, An American Carol, and in the made-for-television film The Dog Who Saved Christmas Vacation. From 2008 to 2009, she appeared in her another reality television series titled Paris Hilton's My New BFF. She has since appeared in her other reality shows, including the spin-off Paris Hilton's British Best Friend, Paris Hilton's Dubai BFF, and The World According to Paris.
As a socialite, fashion icon, reality star, actress and heiress, Hilton wouldn't certainly miss rumors of plastic surgery, especially if she first became known for her good looks. According to reports, Hilton has undergone a rhinoplasty procedure. Her original nose was reportedly wider but she had it fixed and now it's narrower and the nasal wings have gone more pronounced.
There are also strong and persistent rumors about Hilton going under the knife for a breast augmentation. According to some claims, the reality star had been whining about her flat chest that she finally did something about it, thus her decision to get breast implants. Although some people think that her larger cup size is just a result of miracle bras, others are convinced that her breasts' sudden transformation is indeed a result of plastic surgery.