Early Career and Musical Success
Stacy Ann Ferguson, professionally known as Fergie Duhamel, was born on March 27, 1975 in Hacienda Heights, California, United States to school teachers Theresa Ann and Jon Patrick Ferguson. She studied at Mesa Robles Middle School and Glen A. Wilson High School. During her academic years, she was a spelling bee champion, a Girl Scout, a cheerleader and a straight-A student.
She then started to study dance and began to do voiceover work in 1984, beginning with the television films It's Flashbeagle, Charlie Brown and Snoopy's Getting Married, Charlie Brown as Sally Brown. From 1984 to 1989, she voiced Stacy in Kids Incorporated.
She went on to become a member of the female trio Wild Orchid alongside Stefanie Ridel and fellow Kids Incorporated star Renee Sandstrom. The group eventually signed a music deal with RCA Records in 1994 after a few years of trying. Their first single "At Night I Pray" was released in September 1996. The following year, the group released their self-titled debut album, which peaked at No. 1.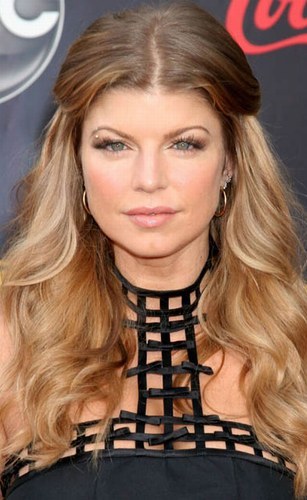 In September 1998, they released their second album, Oxygen, which became a commercial disappointment, only selling 200,000 copies worldwide. Though the band completed a third album, their label decided not to release it. Fergie then decided to leave the group in September 2001.
When The Black Eyed Peas were recording their third album Elephunk, will.i.am invited her to try out for a song titled "Shut Up". She then provided vocals for the song and bonded with the trio, recording five additional songs on the album. Shortly before the release of the album in 2003, she was offered a permanent spot, which she accepted.
The group's first major hit "Where is the Love?" debuted at No. 8 on the Billboard Hot 100. The album spawned more hit songs, including "Shut Up" and "Hey Mama". In June 2005, they released their second album Monkey Business.
The album peaked at No. 2 on the Billboard 200 and created the hit songs "Pump It", "Don't Phunk with My Heart", "Don't Lie" and "My Humps". The group was also recognized for their work, winning a Grammy Award for Best Rap Performance by a Duo or Group for "Don't Phunk with My Heart".
In September 2006, Fergie began her solo musical career upon the release of her first solo album The Dutchess. The album generated the hit singles "London Bridge", "Fergalicious", "Glamorous", "Big Girls Don't Cry", "Clumsy" and "Finally". For her work, she won an American Music Award for the Pop or Rock "Favorite Female Artist". She also received a Grammy nomination for Best Female Pop Vocal Performance for "Big Girls Don't Cry".
It was also in 2006 that she returned to acting beginning with an appearance in the remake of Poseidon as a lounge singer. She later had supporting roles in 2007's Grindhouse and 2009's musical film Nine. She and her co-stars received a Screen Actors Guild Award nomination for Outstanding Performance by a Cast in a Motion Picture for their performance in that film.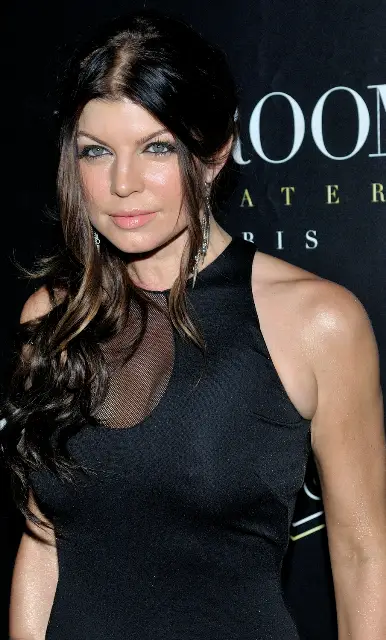 Continued Musical Success, Acting Comeback and Plastic Surgery
She also began doing voice work again, starting with some animated films such as 2008's Madagascar: Escape 2 Africa, 2009's Arthur and the Revenge of Maltazard and 2010's Marmaduke. In March 2009, she worked with The Black Eyed Peas again for their fifth studio album The E.N.D. It spawned the hit songs "Boom Boom Pow", "Meet Me Halfway", "Imma Be" and "I Gotta Feeling". In May 2010, she launched her debut fragrance, Outspoken, under the cosmetic brand Avon.
The singer has faced various plastic surgery reports ranging from a nose job, breast implants, endoscopic forehead lift as well as Botox injections. Many observers claim that the singer has had her face and body done so many times in the past ten years that her present appearance is way different from her previous looks.
One prominent rumor about her is that of a rhinoplasty. Her original nose had a wider bridge and its tip was a bit round. After the plastic surgery, her nose has become slimmer and more defined. Rumors of an endoscopic forehead lift then began to surface after people noticed her eyebrows becoming more arched recently.
She also reportedly had a breast augmentation judging from her previous photos, in which it was apparent how her chest was smaller compared to her present cup size. The shape of her present breasts are also too round and her cleavage has gotten way more prominent and bustier than before.