Early Career and Breakthrough on Film and TV
Lyndsy Marie Fonseca was born on January 7, 1987 in Oakland, California to parents Lima Lynn and James Victor Fonseca. She was first raised in Alameda, California but moved to Moraga after her mother remarried. Her career began when she was discovered by a talent manager in San Francisco.
At age 13, she moved to Los Angeles for a pilot season. In 2001, she made her first television appearance as Colleen Carlton in the television drama The Young and the Restless. She played the role until 2005, which gained her recognition. While working on the show, she also made guest appearances in such television programs as Boston Public, Malcolm in the Middle, NYPD Blue and Switched!.
In 2005, she gained wider recognition for her role as Penny Mosby, Ted Mosby's daughter in the comedy series How I Met Your Mother. Later that year, she appeared in the television movie I Do, They Don't, followed by other television movies Ordinary Miracles and Cyber Seduction: His Secret Life.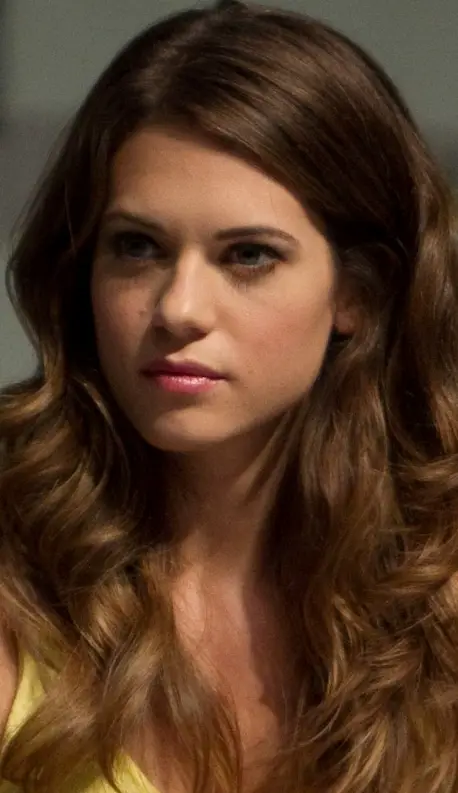 In 2006, she made her film debut as Jenny in the independent drama Intellectual Property, which won the Australian International Film Festival for Best Cinematography, as well as Best Film at the Oxford International Film Festival. That same year, she played the role of Annabelle Marks in the CBS series Waterfront, though it was never aired.
From 2006 to 2009, she played the recurring role of Donna in the HBO series Big Love. She also landed a guest spot in the sitcom Phil of the Future during this period. In 2007, she starred as Dawn in the drama film Remember the Daze. The movie had its world premiere at the 2007 Los Angeles Film Festival and had a limited release but it was eventually released on DVD.
2007 also saw her landed more guest spots in various shows such as Close to Home, CSI: Crime Scene Investigation, House, and Heroes. It was also during this time that she was cast as Dylan in Desperate Housewives.
It was in 2010 that Fonseca had her career breakthrough, beginning with the superhero action comedy film Kick-Ass, starring alongside Aaron Taylor-Johnson, Chloë Grace Moretz and Nicolas Cage. In the film, she plays Katie Deauxma, the protagonist's love interest.
Reception for the movie was mixed to positive, nonetheless it was a commercial success with its worldwide gross of over $96 million on a $28 million budget. She was then cast as Alexandra "Alex" Udinov in the television series Nikita. The show's reception has been positive with a huge fanbase that was formed early in its first season.
In the show, Fonseca plays a member of a secret government-funded organization known as Division. She has a violent past and later teams up with the show's protagonist Nikita (played by Maggie Q). For her performance as Alex, she was nominated for a Teen Choice Award for Choice TV Actress: Action.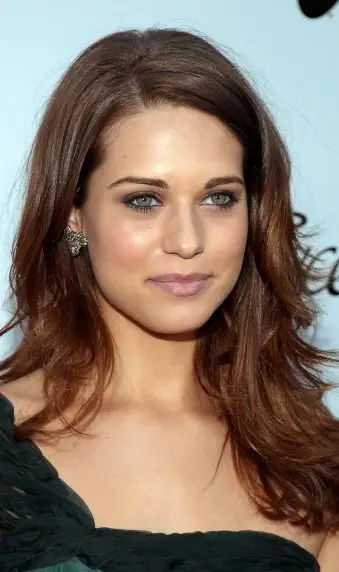 Subsequent Projects and Plastic Surgery
She then played Jenny in 2010's Hot Tub Time Machine, starring alongside John Cusack, Lizzy Caplan, and Craig Robinson. The film garnered positive reviews and became a moderate commercial success, earning over $61 million on a $36 million budget.
Later in 2010, she co-starred with Amber Heard, Mamie Gummer, Danielle Panabaker and Jared Harris in The Ward. Reception for the movie was mixed to negative. It also failed at the box office, only earning over $5 million on a $10 million budget.
In 2011, she appeared in Fort McCoy, followed by the television film Five. She next starred in the Kick-Ass sequel, Kick-Ass 2 in 2013. Unlike its predecessor, Kick-Ass 2 garnered mixed to negative reviews but still became commercially successful, earning over $60 million on a $28 million budget.
The 27-year-old actress is certainly stunning and most people believe that her beauty hasn't been tainted by plastic surgery, at least not yet. Judging from her previous appearance, Fonseca still looks the same. Sure, she looks more glamorous, thanks to make-up and good styling but if checked closely, her facial features remain the same when compared to her original look.
She, however, had a minor dental work done as she wore braces as a teenager but aside from that, the Nikita actress is a fine example of a young star that hasn't gone down the artificial route yet. Her fans actually think she doesn't need to as her face and body look great as they are.