Career Beginnings and Hollywood Breakthrough
Lacey Nicole Chabert was born on September 30, 1982 in Purvis, Mississippi, United States to parents Julie and Tony Chabert. She has two older sisters and a younger brother. In 1985, she won "World's Baby Petite" at the "World's Our Little Miss Scholarship Competition".
She made her acting debut with a minor role in the made-for-television film A Little Piece of Heaven. She was then cast as Young Cosette in the Broadway production of Les Misérables in 1992 and 1993. That same year, she appeared in the television movie Gypsy.
From 1992 to 1993, she played the role of Bianca Montgomery in All My Children. Her first major role was as Claudia Salinger in the teen drama series Party of Five. During the next few years, she landed guest spots in such television shows as Gargoyles, ABC Afterschool Special, Aaahh!!! Real Monsters, and Redux Riding Hood.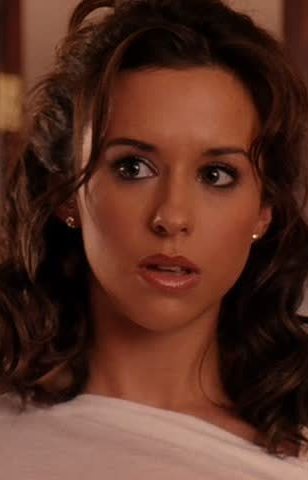 In 1998, she made her big screen debut playing the role of Penny Robinson in Lost in Space. It was also in 1998 that she began lending her voice for the part of Eliza Thornberry in the animated television series The Wild Thornberrys. She voiced Eliza until 2004. She had originally voiced Meg Griffin in Family Guy for its first season but was replaced by Mila Kunis after she got busy at school and in Party of Five.
Her next film role came in 2001 as Amanda Becker in Not Another Teen Movie. Reception for the movie was generally negative but it became a box office success, earning over $66 million on a $15 million budget. In 2002, she has also voiced Eliza in the animated films The Wild Thornberrys Movie and Rugrats Go Wild.
In 2003, she played Jenny in the comedy film Daddy Day Care, starring Eddie Murphy. Despite the film's poor reviews, it was a blockbuster hit, grossing over $160 million on a $60 million budget. The following year, she gained further recognition for her supporting role as one of the mean girls Gretchen Wieners in Mean Girls, directed by Mark Waters and written by Tina Fey.
In the film, she appeared alongside Lindsay Lohan, Rachel McAdams and Amanda Seyfried. Mean Girls was met with critical acclaim, gaining her significant attention along with her co-stars. It was also a blockbuster hit, grossing over $129 million on a $17 million budget and has since gained a large cult following.
Following the success of Mean Girls, she starred in such feature films as High Hopes, Fatwa, A New Wave, The Pleasure Drivers, and Black Christmas, all released in 2006. She next appeared as Vanessa Rapaport in Being Michael Madsen, Marcy in Sherman's Way and Sarah in Reach for Me.
In 2009, she played a supporting role in the romantic comedy film Ghosts of Girlfriends Past. Reception for the movie was generally negative but it managed to have a worldwide gross of over $102 million. The following year, she starred in the suspense thriller In My Sleep and in the Canadian thriller Thirst.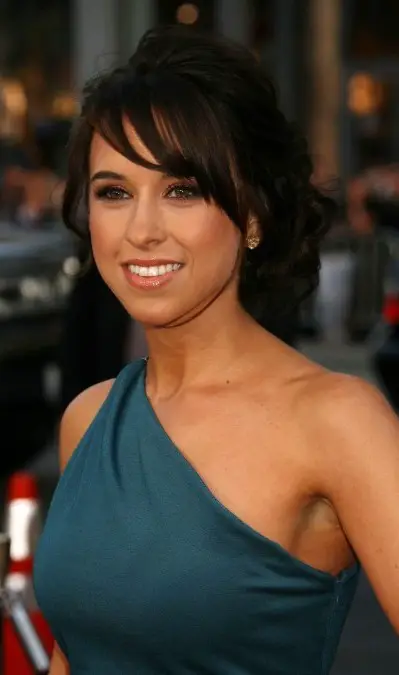 Subsequent Appearances and Plastic Surgery Rumors
During the next few years, she appeared in less prominent movies, including Slightly Single in L.A. (2012), Anything is Possible (2013), Sanitarium (2013), The Lost Tree, The Color of Rain and Christian Mingle, all released in 2014.
Her later works on television mostly include voice parts in such animated shows as The Spectacular Spider-Man, Young Justice, and The Avengers: Earth's Mightiest Heroes. Since 2013, she has been playing the role of Dr. Amy Shaw in the television series Baby Daddy.
The 31-year-old actress who gained mainstream recognition for her portrayal of Gretchen in the hit film Mean Girls has also been rumored of undergoing plastic surgery at one point in her career. Although the rumors surrounding her transformed appearance aren't as strong and persistent compared to other celebrities, Chabert still has some rumors to clarify.
According to some reports, it may be possible that the Baby Daddy actress has had breast implants. Her breasts are somehow large for her body frame, making others assume that they're fake. There might be some who are pretty convinced that she had them done, judging from her breasts' round shape and voluptuous look given her slim physique, there are also those who believe that she's just naturally busty.
Although she's been rumored of having her breasts' enhanced, most people believe that Chabert's face is natural. So far, viewers don't see any signs of plastic surgery or even non-invasive procedures on her face. It might be surprising in Hollywood considering that even women in their 20s choose the artificial route. But if the actress really hasn't had anything done on her face, then good for her; although people can never be sure if the same thing could be said to her body.