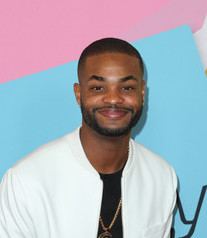 Andrew B. Bachelor, widely known as King Bach, started his career writing, producing, and acting in short films. In 2012, he appeared as Chris in some episodes of the television series House of Lies. He next played Dr. T.J. Gigak in 5 episodes of The Mindy Project. At the same time, he starred as Trayvon in the sitcom Black Jesus. After this, he had a cameo in the 2015 film We Are Your Friends, which became his first movie appearance.
He next had roles in the films Fifty Shades of Black, Meet the Blacks, Grow House, and Angry Angel. He became known for starring as John in the teen comedy horror film The Babysitter. In 2017, he starred in the film Where's the Money, which he also co-produced. He went on to play the role of Greg in the Netflix film To All the Boys I've Loved Before.
More recently, the actor had performances in the movies, including Rim of the World, Airplane Mode, and Coffee & Kareem. This year, he starred in the feature films Greenland and Holidate. He also reprised his role as John in the sequel The Babysitter: Killer Queen. To add, he played recurring characters Sam Parker in Resident Advisors and Bobby in Sneakerheads. He'll star in the upcoming film Love, Weddings & Other Disasters.
King Bach stays in top shape by sticking to his workout routine, which mainly consists of cardio workouts and strength training. The actor also relies on boxing in toning and strengthening his body. In fact, he's a co-owner of a boxing gym chain. There, he regularly trains and develops content as well, urging his fans to exercise and break a sweat. As for his fitness regimen, he starts with some warmups, a core circuit, and then a cardio circuit. The final part of his physical training session is, of course, boxing.