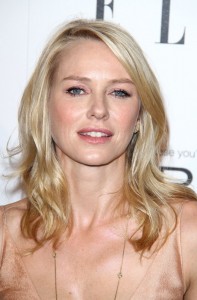 British star Naomi Watts began her career in Australia after moving there during her teenage years. After some time, she began an acting career there by appearing on some television shows. In the early 1990s, she appeared in several films and soon moved to Hollywood to explore further opportunities. Though at first, she acted in B-movies, she finally found her place after David Lynch cast her in Mulholland Dr., released in 2001. This led her to mainstream success with the films The Ring, 21 Grams, and the 2005 remake of the classic King Kong. Her performance in The Impossible (2012) earned her an Oscar nomination for Best Actress, though she got her first nomination in 21 Grams back in 2003. Her most recent films are Birdman and The Divergent Series: Insurgent.
Standing at around 5'4 1/2, Naomi's career only blossomed in the 2000s despite being an actress for several years before that. She's really one of those stars in Hollywood who's had tough beginnings in the industry. It's a good thing she didn't give up, because if she had, she wouldn't have received Academy Award nominations for her amazing performances on the big screen. Naomi is also remarkable known for her girl-next-door beauty and her slender figure, which she maintains through a combination of working out and healthy eating.
Now that she's in her late 40s, it's more important for the actress to take care of herself by staying away from unhealthy foods and physical habits. Interestingly, the Oscar-nominated star mostly consumes food prepared at home. This way, she knows what the ingredients are and can be guaranteed that she's eating nutritious foods. Generally, she eats 40% carbs, 30% fats, and 30% proteins. Working with dietitian Barry Sears, the aforementioned diet program is carefully implemented to make sure the food she eats can control the production of insulin in her body. Mostly, she eats fresh vegetables, fruits, nuts and incorporates enough protein with eight glasses of water into her body daily.