Career Beginnings and Film Breakthrough
Famke Beumer Janssen was born on November 5, 1965 in Amstelveen, Netherlands. She has two sisters, actress Marjolein Beumer and director Antoinette Beumer. After graduating from high school, she studied economics for a year at the University of Amsterdam. She then attended Columbia University to study literature and creative writing.
Her career in the entertainment industry initially began in 1984 when she moved to the United States to become a fashion model. She signed with Elite Model Management and later worked with such companies as Yves Saint Laurent, Chanel, and Victoria's Secret. In 1988, she appeared in a commercial for Coty, Inc.'s perfume Exclamation.
In the early 1990s, she retired from modelling and embarked on an acting career. She made her TV debut in 1992 in an episode of Star Trek: The Next Generation. She was then offered the role of Jadzia Dax in Star Trek: Deep Space Nine, but she decided to forego the opportunity to pursue film roles.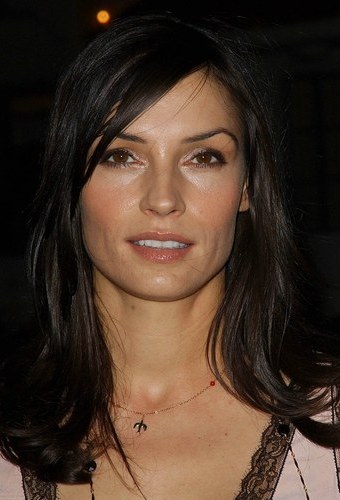 She later made her film debut in 1992's Fathers & Sons. In 1994, she made appearances in such TV shows as Melrose Place and The Untouchables, and appeared in the direct-to-video film Relentless IV: Ashes to Ashes. In 1995, she gained recognition when she landed the role of femme fatale Xenia Onatopp in the James Bond film GoldenEye, opposite Pierce Brosnan.
GoldenEye received mostly positive reviews and was also a box office success, earning more than $352 million on a $58 million budget. For her performance, she was nominated for an MTV Movie Award for Best Fight, which she shared with Brosnan.
In the mid to late 1990s, she starred in the films Lord of Illusions, City of Industry, Monument Ave., The Gingerbread Man, Deep Rising, RPM, Rounders, The Adventures of Sebastian Cole, The Faculty, House on Haunted Hill and Woody Allen's Celebrity.
In 2000, she appeared in two episodes of the TV series Ally McBeal. She then starred in the movies Love & Sex and Circus before achieving worldwide fame for her portrayal of Jean Grey in X-Men.
The film garnered mostly positive reviews and was a box office success, grossing over $296 million on a $75 million budget. Following the success of X-Men, she starred in the movies Made, Don't Say a Word and I Spy, before reprising her role as Jean Grey in 2003's X2, which was also a critical and commercial success, earning more than $400 million.
In 2004, she began playing the recurring role of Ava Moore in the TV series Nip/Tuck, a character she portrayed until 2010. In 2005, she played Dr. Katherine Carson in Hide and Seek, starring alongside Robert De Niro and Dakota Fanning. Despite the movie's poor reviews, it grossed over $122 million at the box office.
In 2006, she reprised her role as Jean Grey, but also played Dark Phoenix in X-Men: The Last Stand. Reception for the third X-Men film was mixed but it was a huge commercial success nonetheless. For her performance, Janssen won a Saturn Award for Best Supporting Actress.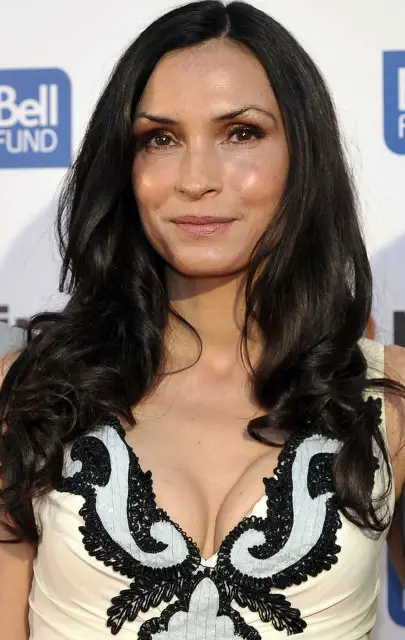 Subsequent Projects and Thoughts on Plastic Surgery
She next starred in such movies as The Treatment, The Ten, Turn the River and The Wackness. In 2008, she starred alongside Liam Neeson and Maggie Grace in the French film Taken. The film received mixed to positive reviews but was a huge commercial success, earning more than $226 million on a $25 million budget.
After the success of Taken, she appeared in the movies 100 Feet, The Chameleon and Down the Shore. In 2011, she made her directorial debut in Bringing Up Bobby, starring Milla Jovovich. It premiered at the 64th Cannes Film Festival. The following year, she reprised her role as Lenore in Taken 2.
Subsequent movies include Hansel and Gretel: Witch Hunters, The Wolverine, In the Woods and A Fighting Man. Since 2013, she has played Olivia Godfrey in the TV series Hemlock Grove.
The Dutch actress says no to plastic surgery. Janssen is already 48 but even her age won't make her consider cosmetic procedures. The primary reason why the X-Men star refuses to go with the Hollywood flow is her fear of going under the knife.
In an interview, the actress said she'd rather step behind the camera than do something with her face just to continue looking young and great on the screen. Her statement is related to her recent work, which involves directing and writing.
Of her decision to forego plastic surgery, Janssen said: "Gravity will work against you. You can try to fight the process, but you're not going to win the battle. I'd rather focus on writing and directing than trips to the dermatologist or to the hospital, which frankly terrify me…"
She then added: "There is something about plastic surgery that doesn't make people look younger. It just makes them look stranger." The actress believes that women should make the process of aging look graceful. She also noted that even though Hollywood is unfair towards aging women, she could say that she's recently busier than she has ever been.