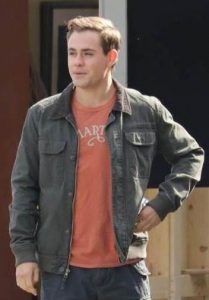 Australian actor Dacre Montgomery got his start recently in the 2010s. Prior to working on film and television, he first acted in a few short films in his native Australia. He later appeared in the music video for the band's Make Them Suffer's single "Old Souls".
In 2017, he got his major break in Hollywood after landing the role of Jason Scott / Red Ranger in the superhero movie Power Rangers. For his work here, he got a Teen Choice Award nomination. That same year, he also starred in the Australian-American feature film Better Watch Out. In addition, he landed the role of Billy Hargrove in the second season of the Netflix series Stranger Things. He will reprise his role in the show's upcoming third season.
The actor recently got his break with a lead role in a Hollywood film. His joining the main cast of one of Netflix's most popular shows definitely did his career a huge favor, too. For these well-known roles, it's just fitting for the actor to bulk up and develop a remarkable physique, which is what he exactly did as part of his training for Power Rangers. For one, he was trained by a martial arts trainer who said: "We wanted him strong, looking the part without getting too big, but real fit."
About the physical training and his workout routine, the Australian actor learned a lot. He said: "I learnt a lot in the training. About my diet, my physicality. It actually became about how you use your body, flexibility, and muscles. It wasn't just an aesthetic, it was like, 'Let's spend 2 1/2 months and this is your job and a challenge'". It wasn't the first time that the actor had hit the gym to pursue acting. He revealed he was heavier when he was younger and was told to shed pounds if he wanted to become an actor, which he did. Look at him now.