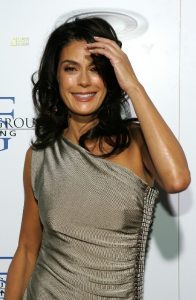 It was in 1985 that Teri Hatcher's acting career started. Her debut was on the TV series The Love Boat. Afterwards, he had notable roles in the shows MacGyver, Capitol, and Karen's Song. In the 1990s, she gained wider prominence after landing the role of Lois Lane in the TV series Lois & Clark: The New Adventures of Superman. She also achieved greater fame after landing a starring role in the James Bond feature Tomorrow Never Dies.
In the early 2000s, she mostly starred in made-for-television films. She returned to the spotlight courtesy of her role as Susan Mayer in the acclaimed series Desperate Housewives. The show aired on ABC for eight seasons. In the 2010s, she voiced Dottie in the animated films Planes and Planes: Fire & Rescue. She also appeared in four episodes of Jane by Design and played Charlotte in The Odd Couple. She recently played Rhea in Supergirl.
Despite her age, Teri is amazingly fit and can still do physical activities that require utmost energy, strength, and endurance. One of the things that keep her active and strong is running. She said: "Almost every other day I run, and [at this point in the training program] I'm running between six and 11 miles. I run in my neighborhood and other places in Malibu by the beach. By Disney Studios there's a path that runs along the L.A. River Wash that goes 20 miles." This was also as part of her preparation for a mini triathlon that she joined up with.
She also revealed she started cross-training and combining running and swimming. After this was over, she continued her active lifestyle. Of course, she explored other options and she was introduced to strength training. She said in an interview: "Last November I joined a gym in Studio City called CrossFit Horsepower, and two days a week I'm with a trainer doing weights. The community at the gym and the interval training of weights and cardio really stuck with me."