Career Beginnings and Recognition on Film and TV
Jennifer Esposito was born on April 11, 1973 in Brooklyn, New York to parents interior decorator Phyllis and computer consultant and music producer Robert Esposito. Her professional acting career began in 1995 when she appeared in the TV series The City.
The following year, she appeared in the TV movie The Sunshine Boys and played Gina Tucci in an episode of Law & Order. In 1997, she appeared in the movies A Brother's Kiss, Kiss Me, Guido and A Brooklyn State of Mind. She then landed a guest spot in the TV series Feds.
Around this time, she gained recognition on the small screen after landing the role of Stacey Paterno in the TV series Spin City, a character she played from 1997 to 1999. She also landed a recurring role in the TV show New York Undercover in 1998, playing the part of Gina Stone.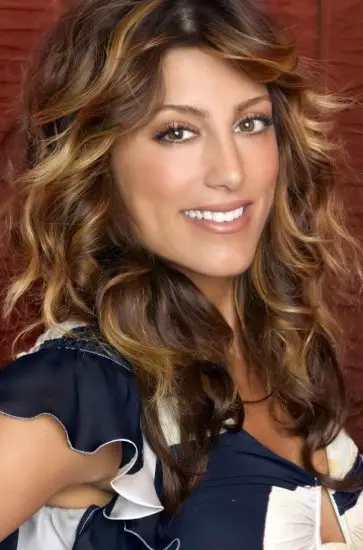 It was also in 1998 that her film career became prolific, appearing in several films, including No Looking Back, He Got Game and Side Streets. Her last film for 1998 was the slasher film I Still Know What You Did Last Summer, in which she played the role of Nancy.
I Still Know What You Did Last Summer, which is the sequel to the 1997 film I Know What You Did Last Summer, received negative reviews from critics but proved to be a box office success, grossing more than $84 million on a $24 million budget.
In 1999, she starred as Ruby in Summer of Sam, which received mixed reception and failed at the box office, only earning more than $19 million on a $22 million budget. She then starred as Michele in Just One Time and Daphne in The Bachelor. The latter was both a critical and commercial failure.
The following year, she portrayed Solina in the horror movie Dracula 2000, which also became a commercial and critical disappointment. After a series of box office disappointments, Esposito opted to appear in the Direct-to-video film Backlash and in the low-budget movie The Proposal.
In 2001, she played Det. Sandra Cassidy in the psychological thriller Don't Say a Word, starring alongside Brittany Murphy, Michael Douglas and Sean Bean. It was also poorly received by critics but went on to become a commercial success, earning more than $100 million on a $50 million budget.
She next appeared as Carmela in the 2002 remake of the Oscar-nominated 1958 Italian film I soliti ignoti, which was a box office flop. Subsequently, she starred in the comedy film The Master of Disguise, which was successful at the box office but was widely panned by critics, calling it to be one of the worst films of all time.
Her next film came two years after with the 2004 film Breakin' All the Rules, starring Jamie Foxx, which received negative reviews from critics. She then starred as Ria in the critically acclaimed film Crash with an ensemble cast that includes Sandra Bullock, Don Cheadle, Matt Dillon, Michael Peña, Brendan Fraser, Terrence Howard, Chris "Ludacris" Bridges, Thandie Newton, and Ryan Phillippe.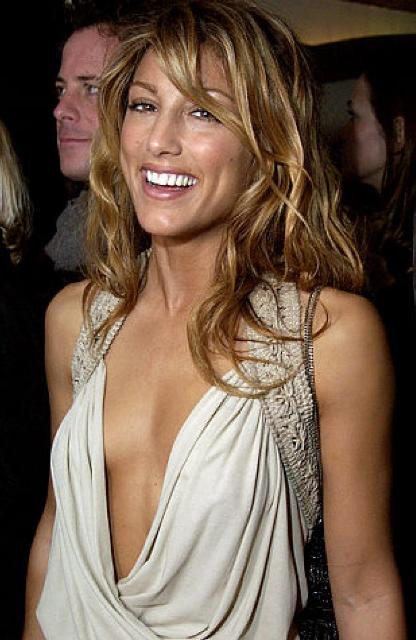 Wider Recognition and Plastic Surgery Rumors
Crash won several awards, including the Oscar for Best Picture, Best Original Screenplay, and Best Film Editing as well as a Screen Actors Guild Award for Outstanding Performance by a Cast in a Motion Picture. After the success of Crash, Esposito starred in the 2004 remake of the 1998 French film Taxi.
From 2004 to 2005, she played the recurring part of Louann "Crystal" Turner in the TV series Judging Amy. She then joined the main cast of the short-lived series Related, which only ran for one season from 2005 to 2006. During this period, she was mainly seen on TV, appearing in an episode of Law & Order and playing a recurring character in Rescue Me.
In 2007, she secured the role of Andrea Belladonna in the sitcom Samantha Who?, which only aired for two seasons until 2009. In the late 2000s, she mostly appeared in TV films, direct-to-DVD and low-budget movies, including Conspiracy, American Crude, Four Single Fathers and The Wish List.
From 2010 to 2012, she played Jackie Curatola in Blue Bloods. In 2012, she starred as Olivia Garcia in the action film Bending the Rules. She recently stars as Monica Pena in the TV series Taxi Brooklyn.
Esposito's endeavors with plastic surgery became well known when it was reported that she has undergone a surgical enhancement that went all wrong. According to reports, the Crash actress has had a pigmentation surgery that didn't go well, leaving a burn mark on her face. Because of this incident, the 41-year-old actress filed a lawsuit against the plastic surgeon for the negligence and the unpleasant result it had caused.
Although it was reported that the actress seemed to have enough of cosmetic procedures because of her previous ugly experience, some observers made speculations that the actress still has had something done to fix the damage the previous procedure had caused to her face, like a facelift, fillers and Botox. These procedures may have removed the burn mark on her face but they also made her face look like it has been overwhelmed with various treatments.