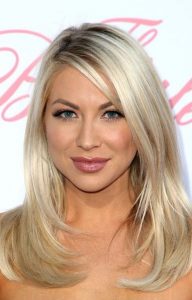 Stassi Schroeder is known for her appearances on reality television. She started off as a Season 8 contestant on The Amazing Race back in 2005. After this, she appeared on another reality show, Queen Bees, in a total of 8 episodes in 2008. Her big break as a reality star came in 2013 after she started starring on Vanderpump Rules.
The show has since been airing on Bravo since 2013, gaining her mainstream recognition to reality TV fans. This also led her to appear on other reality shows, such as on The Real Housewives of Beverly Hills, Hollywood Medium, and Summer House. Recently, she has also pursued an acting career. She did so when she debuted in the TV movie Sharknado 4: The 4th Awakens in 2016.
The celebrity is a true advocate of healthy living. She mainly observes a clean diet plan, which consists of nutritious foods and lots of juices. In an interview, she got candid about how she stays slim and fit while maintaining her overall well-being at the same time. "I do juices every single day in addition to what I already eat, but when I have to look particularly lean, I cut out the solids and do juices & lots of water for a day. I like to sit in a sauna for a good length of time and sweat everything out," said the reality star.
Schroeder is also no stranger to doing bikini photo shoots. So how does she prepare for such events? According to the star, she limits her consumption of carbs by not having any after 5 PM for a week. She then drinks lots of water and cleansing juices. "I try to cut out alcohol as much as possible for that week, but of course splurge on a glass of red wine when it's been a rough day," she added. Her go-to healthy food? Juices, of course.
"I hated them in the beginning, & would force myself to drink them, but now I have gotten so used to them, that I actually enjoy it. I love mixing things like kale, spinach, beets, cucumber, green apples, lemon, & ginger. It gives me so much natural energy and is surprisingly filling. It also keeps my skin insanely clear," revealed Schroeder.