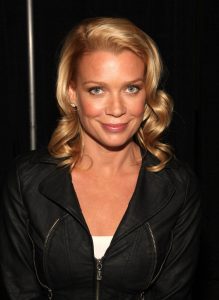 It was in 1980 that actress Laurie Holden got her start in Hollywood. She made her debut in the miniseries The Martian Chronicles. During this period, she also landed roles in a few films. In the '90s, she first portrayed Princess Catherine Dashkova in the miniseries Young Catherine. Her first notable role was as Marita Covarrubias in The X-Files. She also played Mary Travis in the series The Magnificent Seven. In the 2000s, she first became known for her role as Adele Stanton in the movie The Majestic.
She next starred in the films Bailey's Billion$, Fantastic Four, Silent Hill, and The Mist. Following this, she played Olivia Murray in the series The Shield. In the 2010s, she rose to fame for her role of Andrea in The Walking Dead. After her character was killed off, she played Ann McGinnis in Major Crimes. More recently, she played Renee in The Americans. She also starred in the 2018 movie Dragged Across Concrete.
The 48-year-old actress stays in shape by eating right and following an active workout routine. In an interview with Askmen, the former The Walking Dead actress revealed that swimming is her main source of exercise. "I'm an athlete. I love water sports in particular. I'm an avid swimmer and try to get into the pool every day," she said.
Aside from swimming, Laurie also likes Pilates, although she admits she's not really a gym person. She said: "Pilates is the only thing I do at a gym, per se, but it's in a private session. It makes me very flexible and physically strong, but it doesn't bulk you up." Of course, doing outdoor activities is also a fun way for her to work out. "I love to hike all over. I spend my time between L.A. and Atlanta, and I hike a lot in those areas, but when I travel, I can put on my hiking shoes and hike for hours in nature just about anywhere," she added.