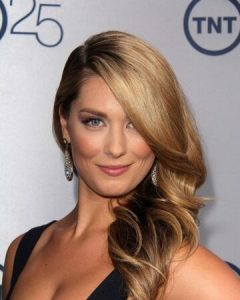 Hollywood star Briga Heelan had her first taste in acting when she appeared in an episode of Man Up! back in 2011. The following year, she had her first recurring role on TV, playing the role of Amanda Clark in the television drama Jane by Design. That same year, she became known for her role as Holly in Cougar Town. After this, Heelan guest-starred in an episode of Happy Endings, as well as joined the main cast of the short-lived show Ground Floor.
She starred in the said series between 2013 and 2015 where it aired on TBS for two seasons. She simultaneously played the part of Nicki in the NBC sitcom Undateable. She continued her work on the small screen with guest parts in Truth Be Told and Crazy Ex-Girlfriend. From 2016 to 2017, she appeared as Heidi in some episodes of the Netflix series Love. The actress then gained wider recognition for her role as Katie Wendelson, the lead role in the NBC sitcom Great News. After the show's cancellation, she guest-starred in such shows as Brooklyn Nine Nine, Modern Family, and Curb Your Enthusiasm. More recently, Heelan appeared as Samatha, a recurring character in the CBS sitcom B Positive.
Dieting for Briga Heelan basically means to eat healthily. While she doesn't follow any restrictive type of diets, she does follow a diet plan that's nutritious and overall good for her. This means cutting back on oily, fatty, and sugary foods, for starters. She used to enjoy eating lots of processed and fast foods, but not anymore.
Now in her 30s, she has since learned the importance of proper nutrition and fitness to her well-being and happiness. She doesn't want to deprive herself of good food but she focuses on having lean proteins like chicken and fish. Healthy fats are also an essential part of her diet, so that means more nuts for snacks and seafood during meals. When craving for something sweet, she chooses fruits and dark chocolate. Every now and then, she also lets herself enjoy some indulgent snacks.