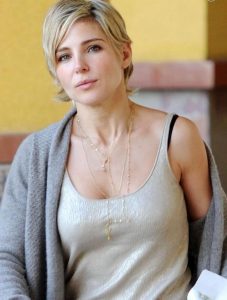 It was in 1997 that actress Elsa Pataky began acting professionally. She debuted on the Spanish show Al salir de clase. Subsequently, she had another starring role on the television series La vida en el aire. The following decade, she started her film career, first working in Spanish cinematic films. She also starred on the TV show Queen of Swords, after which she starred on Los Serrano. In 2005, she had her first lead role, playing the titular character in the film Ninette. Afterward, she made her first role in a Hollywood film, playing Maria in Snakes on a Plane.
She continued acting in international films, such as in the Italian film Manual of Love 2 and French feature Skate or Die. Her next Hollywood work was in 2009's Give 'Em Hell, Malone. In the 2010s, she played the lead in the movie Di Di Hollywood before gaining recognition for her role as Elena Neves in Fast Five. She has since reprised her role in Fast & Furious 6, Furious 7, and The Fate of the Furious. Other cinematic roles include All Things to All Men, The Wine of Summer, and 12 Strong.
The Spanish beauty not only eats well, but she also works out on a regular basis. It's not surprising, really, considering her absolute toned physique. So, what's her fitness regimen like? In an interview, the actress and model got candid about her favorite workout moves.
"When I'm in the gym, I'm fearless. A lot of women are scared to use weights and bulk up — don't be! Our bodies are strong and it's important to take advantage of that. It's obvious that I love strength training (seriously, give it a try!), but I also incorporate yoga into my routine. Yoga, in particular, is great for toning your booty," the actress said. "Exercise is not only essential for physical fitness but also mental clarity," she added.