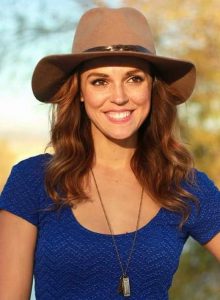 Hollywood star Erin Cahill had her career beginnings in 1996, debuting in the low-budget film Space And Tube. In 2001, she made her television debut as Jen Scotts / Pink Time Force Ranger in Power Rangers Time Force. She reprised her role in Power Rangers Wild Force. Following this, she had performances in the films The Biggest Fan, Bill the Intern, and Creature Unknown. She later had one-time roles in Crossing Jordan and American Dreams. In 2006, she played recurring character Amber Danwood in the TV series Free Ride.
Cahill went on to make one-time roles in more shows, including CSI: Miami, Cold Case, Supernatural, Greek, Without a Trace, How I Met Your Mother and Grey's Anatomy. In 2009, she played Cassandra in 9 episodes of the soap opera General Hospital. During this period, she also had roles in the movies Jekyll, Fast Track: No Limits, and Boogeyman 3.
In the 2010s, she first starred in the films Beverly Hills Chihuahua 2, Sweet Old World, Weather Wars, and Skinwalker Ranch. In 2013, she played Felicity in 5 episodes of the ABC series Red Widow. Later, she starred in the film The Watcher, as well as acted in some TV movies. In 2017, she played Rebecca Chambers in Resident Evil: Vendetta. Her latest acting role was in the 2018 Hallmark movie Last Vermont Christmas. On TV, her most recent works were one-time appearances in Criminal Minds and 9-1-1.
The actress' diet plan is pretty simple — eat nutritious foods, cut down on sugar and carbs, avoid red meat, and drink plenty of water. While she finds it challenging to ignore her junk food cravings sometimes, she gets her motivation from her desire to stick to a healthy lifestyle. Nevertheless, she doesn't completely deprive herself of food. Every week, she has a cheat day in which she allows herself to eat whatever she wants. Although she instantly makes up for it by eating lots of fruits and veggies the following day.