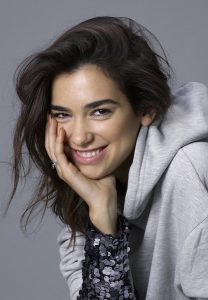 Dua Lipa's recording career started in 2015 after getting signed by Warner Music Group. Two years later, she released her eponymous debut album, which peaked at Number 3 on UK Albums Chart. It spawned the hit songs "Be the One" and "IDGAF". The single "New Rules" also reached atop the UK chart, while it reached Number 6 in the US.
In 2018, she won the British Female Solo Artist and British Breakthrough Act at the Brit Awards. That same year, she collaborated with Calvin Harris with the single "One Kiss". It was the Number 1 single in the UK. It also became the longest-running Number 1 single for a female artist at the time. For this, she won the Brit Award for Song of the Year and the Grammy Award for Best Dance Recording in 2019.
Lipa also won the Grammy for Best New Artist. She recently released the song "Don't Start Now" from her upcoming second studio album Future Nostalgia. In addition to her work as a singer, Dua Lipa also tried acting. She appeared in the 2004 film Familja Moderne. Recently, she's had appearances on television as herself, such as in Sounds Like Friday Night, Saturday Night Live, and The Voice of Germany.
Dua Lipa stays in good shape by working out and eating well. She's not strict when it comes to her diet plan, though she tries to eat in moderation and go easy on processed foods. "I try and stay as healthy as possible whenever I can," said the actress. "I'm never one to stop myself having treats, I do love naughty treats. But I try and limit it to days when I'm not as busy, because if I do eat a doughnut it usually puts me in a food coma." Prior to doing workouts, the singer snacks on something healthy, usually bananas and cashew butter.