Could the Orange Is the New Black star have gotten plastic surgery?
Taylor Schilling is now known as Piper Chapman on the critically acclaimed series Orange Is the New Black. Before her major breakthrough on the said TV show, the 30-year-old actress has been trying her luck on acting since 2007, making her acting and film debut as Jackie in the independent motion picture Dark Matter.
Her nominations for the Golden Globe for Best Actress in a Television Series Drama and Primetime Emmy for Outstanding Lead Actress in a Comedy Series this year earned the blonde actress wider recognition.
Before that, she was already hitting the jackpot when she won the Satellite Award for Best Actress in Television Series Musical or Comedy. Now that she's all mainstream, Schilling's gained more fans who adore her beauty and acting chops as well. Because of this, her appearance has been checked closely by some fans and critics alike. Has the now popular Taylor Schilling had any kinds of cosmetic procedures to attain her now polished look?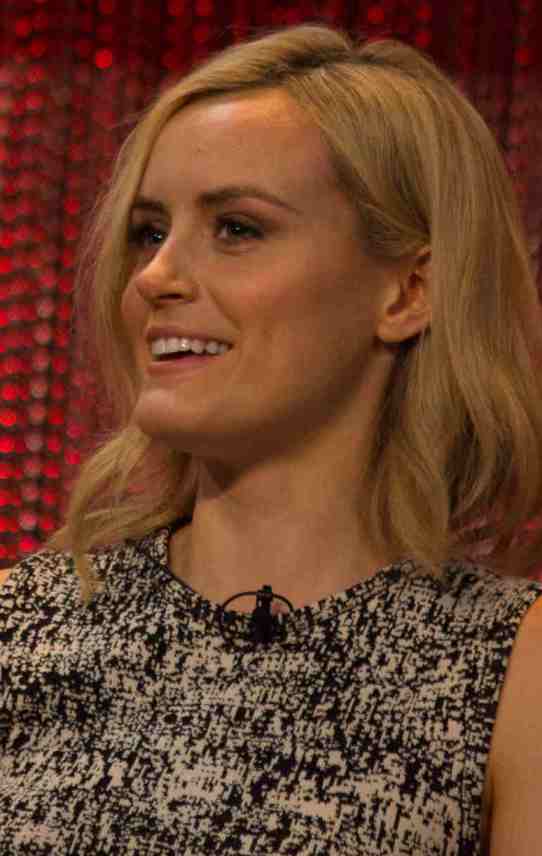 Based on her present look, most think that the actress has never had plastic surgery to try alter her appearance. With her oozing, modelesque beauty, observers believe that Schilling hasn't had any cosmetic surgery in the past nor does she need one now.
She is naturally beautiful and her strong jawline seems to be a natural asset of hers. Her nose, though really slim, also doesn't appear to have been altered or enhanced. What it is, is just beautifully contoured with make up when she's on the red carpet rather than a result of an invasive procedure.
Born on July 27, 1984 in Boston, Massachusetts to parents Patricia and Robert J. Schilling, she started acting at a young age as a result of her fondness to the medical drama series ER. She later became active in her middle school theater's program when she performed in a stage production of Fiddler on the Roof.
Following her graduation from Wayland High School in 2002, she enrolled at Fordham University's campus at Lincoln Center, continuing her involvement in stage productions. She then completed her Bachelor of Arts degree in 2006. Determined to pursue acting, she continued her studies at New York University although she left after two years when she decided it's time for her to start auditioning. Schilling has even worked as a nanny for a family in Manhattan while trying to make a name for herself as an actress in Tinseltown to financially support herself.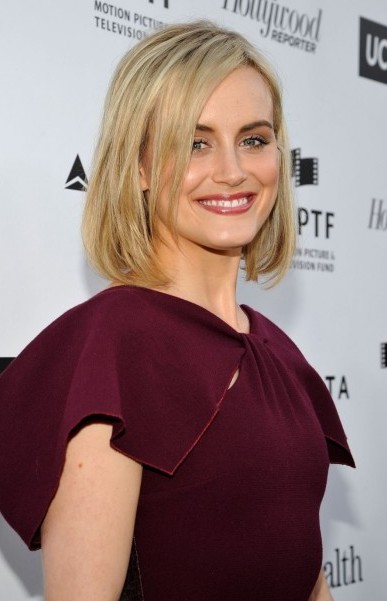 Road to Success
Her hard work paid off when she was cast for an independent movie called Dark Matter in 2007. Two years later, she was cast as Nurse Veronica Flanagan Callahan on the medical drama series Mercy. She played the part until the show's cancellation in 2010.
After her stint on the small screen, Schilling was chosen to star as Dagny Taggart in 2011's Atlas Shrugged: Part I. The following year, she starred opposite Zac Efron in 2012's The Lucky One, for which she was introduced to a wider audience and also got her a Teen Choice Award nomination for Choice Actress in the romance category.
Also in 2012, she made a brief appearance in Ben Affleck's critically acclaimed movie Argo, which also won the Oscar for Best Picture, playing the estranged wife of Affleck's character. In 2013, she landed the lead role of Piper Chapman on the Netflix original series Orange Is the New Black, for which she still plays up to present.
Her portrayal of the character instantly catapulted Schilling to further prominence. Not only did she have fame, she also got the respect of the people in the entertainment industry when she received nominations from prestigious award-giving bodies such as the Primetime Emmy and Golden Globe, both in the lead actress category. Also in 2013, she appeared as Abbey in the movie Stay. She will star in the upcoming film The Overnight.