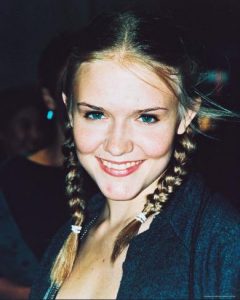 Hollywood star Dominique Swain debuted in the 1997 film Face/Off as Jamie Archer. That same year, she gained recognition for playing the lead Dolores "Lolita" Haze in the movie Lolita. The following year, she starred in the movie Girl. At the beginning of the 2000s, she had roles in several films, including Intern, The Smokers, Happy Campers, Tart, Pumpkin, Dead in the Water, New Best Friend, and The Job.
Later, she had performances in the films Devour, Alpha Dog, Dead Mary, Stilleto, and Prairie Fever. Swain ventured into producing, starring in the film Fall Down Dead, as well as producing it. At the same time, she started a television career, getting one-time roles in JAG and Ghost Whisperer. She also starred in the TV films Totally Awesome and The Madam's Family: The Truth About the Canal Street Brothel.
She continued her prolific film career in the 2010s. During this period, she starred in largely independent features. This includes Road to Nowhere and Blue Dream. She also worked in the UK with the British movie Skin Traffik. She had a starring role in the direct-to-video movie Nazis at the Center of the Earth. Plus a lot more roles in low-budget films.
The actress takes care of her body by eating healthily. "Just make sure you eat a balanced diet and you take care of yourself," she said in an interview. Experiencing some health problems, she now knows better. She understands the importance of proper nutrition to keep her feeling good from the inside out.
She also doesn't believe in strict diets. "I think diet crazes are bogus and if you just don't overeat, you can eat anything. I've always been very healthy but I'm lucky and my mom genetically has the best arms in the universe," said Swain.