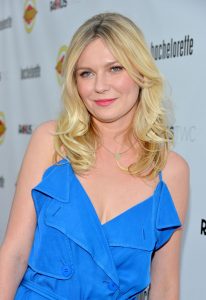 American actress Kirsten Dunst began her acting career at a young age in the late 1980s. A few years later, at age 12, she was widely recognized for her performance in Interview with the Vampire. Continuing her career as a young actress, she starred in Jumanji. Around the same time, she also ventured on TV with a recurring part on ER. In 1999, she starred in The Virgin Suicides. In the early 2000s, she made a transition to comedy-dramas with Bring It On and Get Over It. She became an established A-list star courtesy of her role as Mary Jane Watson in the Spider-Man films with Tobey Maguire. Proving her talent for acting, she won the Best Actress Award at the Cannes Film Festival for her performance in Melancholia.
The 34-year-old star has maintained her thin figure throughout her years in the Hollywood business. Now that she's in her 30s, she's more confident about her body more than ever that there's nothing she'd want to change because she feels her best as long as she works out and stays healthy. Typically, she keeps in shape by going to fitness classes. Interestingly, she prefers going with her girlfriends.
She wants to attend fitness classes wherein she sweats and laughs because she's with people she loves and they all enjoy the loud pop music, even for at least an hour. Wanting to try other routines, she has done Piloxing (a cross between Pilates, boxing and dance) and cardio barre. The actress revealed that trainer Tracy Anderson's dance-based workout worked best for her body because she gets to workout for one hour and a half. When she travels, she use the opportunity to explore different cities because she loves to walk. In addition, she's also very fond of tennis. In the movie Wimbledon, she portrayed a professional tennis player.