Career Beginnings and Breakthrough in Blade Runner and Splash
Daryl Christine Hannah was born on December 3, 1960 in Chicago, Illinois, United States. Following her parents' divorce, her mother married businessman Jerrold Wexler, brother of cinematographer Haskell Wexler. She was raised in Long Grove, Illinois with her siblings and half sister.
At an early age, she became interested in movies; partly due to her insomnia. She studied at Francis W. Parker School where she was a member of the soccer team. She then attended the University of Southern California. She also spent a lot of time studying ballet and acting.
In 1978, she made her first film appearance with Brian De Palma's horror film The Fury. Her next film role came three years later with Hard Country. During the early part of her career, she turned down many roles, such as the role of Emmeline Lestrange in Blue Lagoon, which went to Brooke Shields.
Her breakthrough came in 1982 after being cast as the violent replicant Pris Stratton in the science fiction film Blade Runner. That same year, she appeared in the movie Summer Lovers, which also became a hit. She then starred as a blonde mermaid in Ron Howard's fantasy film Splash opposite Tom Hanks. The feature became a major critical and commercial success, establishing Hannah as a high-profile actress.
She continued to achieve success for her other roles in the 1980s with such movies as The Clan of the Cave Bear, Legal Eagles, Wall Street, Roxanne, Crimes and Misdemeanors and Steel Magnolias. During this time, she gained further notoriety for her relationship with John F. Kennedy, Jr., whom she had known since the early 1980s. They went on to have a long-term relationship that lasted five and a half years.
In the 1990s, she starred in the films Grumpy Old Men, The Tie That Binds and also appeared in the direct-to-video film Addams Family Reunion. In 1995, she was selected as Number 96 of the "100 Stars in Film History by Empire Magazine. During the 2000s, her most memorable role was that of the one-eyed assassin, Elle Driver in Quentin Tarantino's Kill Bill. She also played notable roles in other features like Speedway Junky, Northfork, Michael Radford's Dancing at the Blue Iguana, John Sayles' Casa de los Babys and Silver City. Her appearances in the said films were described as her comeback.
After Kill Bill, she has also acted in several made-for-television films including Shark Swarm, Final Days of Planet Earth, and Kung Fu Killer. In 2009, appeared in Shannon's Rainbow and The Cycle. Her recent works include A Closed Book, A Fonder Heart, and Eldorado, which were released in 2010. In 2013, she starred in Zombie Night and has signed on to the project titled Signs of Death the following year.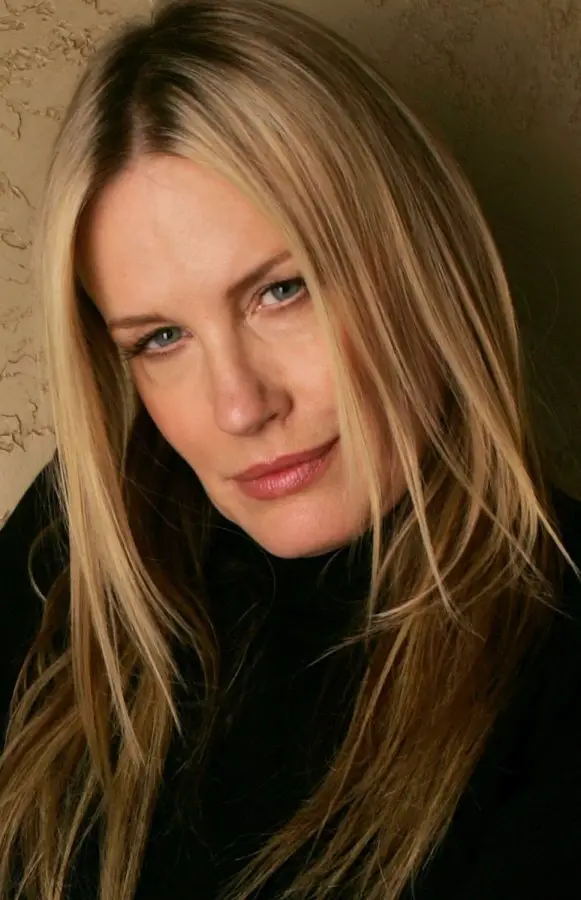 As an accomplished theatre actress, she had reprised Marilyn Monroe's starring role in The Seven Year Itch at London's West End. Aside from acting, Hannah had also directed and produced a short film titled The Last Supper. She also served as the director, producer and cinematographer for the documentary Strip Notes. It tackled about the research that Hannah did for her character as a stripper in Dancing at the Blue Iguana. It aired on Channel 4 in the UK and on HBO.
Plastic Surgery Reports
Ever since she appeared on the big screen as the blonde mermaid in Splash, the now 53-year-old actress has since been the epitome of beauty. However, there comes the inevitability of ageing and women in Hollywood don't take this as an obstacle to stay marketable in show business. So, instead of ageing gracefully, they head to the best (or worst) plastic surgeons in town to deal with their looks. Hannah may be one of those women who has undergone some procedures to regain her youthful glow.
According to reports, the actress has had Botox to soften and eliminate wrinkles on her face. It was supposed to make her look younger, unfortunately it gave her something else. She reportedly also had eyelift and cheek augmentation, that's why her cheeks look fuller and her forehead is tighter. Many people are convinced that Hannah's recent appearance is a case of Botox abuse. Plastic surgeons noted that though she may have the right set of enhancements to refine her face, the overuse of Botox overdid everything.