Early Career and Hollywood Breakthrough
Born Natalie Hershlag, commonly known as Natalie Portman, was born on June 9, 1981 in Jerusalem, Israel. She is the only child of American homemaker Shelley and Israeli specialist and gynecologist Avner Hershlag. In 1984, when she was three years old, she and her family moved to the United States, where her father got his medical training.
The family first lived in Washington D.C. There, she studied at the Charles E. Smith Jewish Day School. In 1988, they relocated to Connecticut. Two years later, the family moved in Jericho, New York, on Long Island. During her time in Long Island, she attended a Jewish elementary school, the Solomon Schechter Day School. She then graduated from the Syosset High School in Syosset, Long Island in 1999.
She also enrolled at the American Theater Dance Workshop in New Hyde Park, New York where she studied ballet and modern dance and studied at the Usdan Center for the Creative and Performing Arts in Wheatley Heights. In 2003, she completed an A.B. degree in psychology from Harvard University. She also took graduate courses at the Hebrew University of Jerusalem the following year.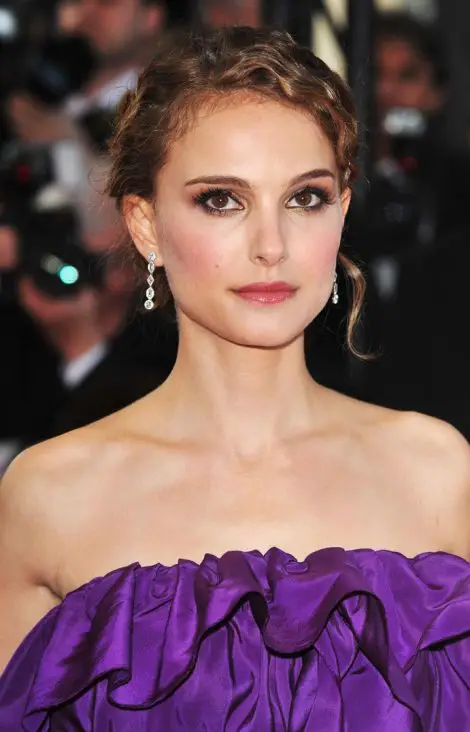 Portman began taking dance lessons at the age of four and performed in local troupes. When she was 10, she was asked by a Revlon agent to become a child model but turned it down to focus on her studies. At the age of 10, she auditioned for the 1992 Off-Broadway show Ruthless!. She was then chosen, along future pop star Britney Spears, as star Laura Bell Bundy's understudies.
By the time she was 12, she auditioned for the role of Mathilda in Luc Besson's film, Léon: The Professional. She was hired for the job and soon after getting cast, she took her paternal grandmother's maiden name, "Portman", as her stage name. The film was then released on November 18, 1994, marking her film debut. During the mid-1990s, she starred in such movies as Heat, Everyone Says I Love You, Mars Attacks!, and Beautiful Girls. In 1997, she was cast as Padmé Amidala in the Star Wars prequel trilogy.
During the production of the first Star Wars installment, she was offered the lead role in the film Anywhere but Here but turned it down for its sex scene. The script was then rewritten and after she was shown the new draft, agreed to star in it. For her role in the film, she earned a Golden Globe nomination for Best Supporting Actress.
From early to mid-2000s, she has starred in the movies Where the Heart Is, Star Wars Episode II: Attack of the Clones, Cold Mountain, Garden State, Closer, Star Wars Episode III: Revenge of the Sith and Free Zone. In 2006, she starred in V for Vendetta as Evey Hammond. For the role, she worked with a voice coach to learn to speak with an English accent and notoriously shaved her head.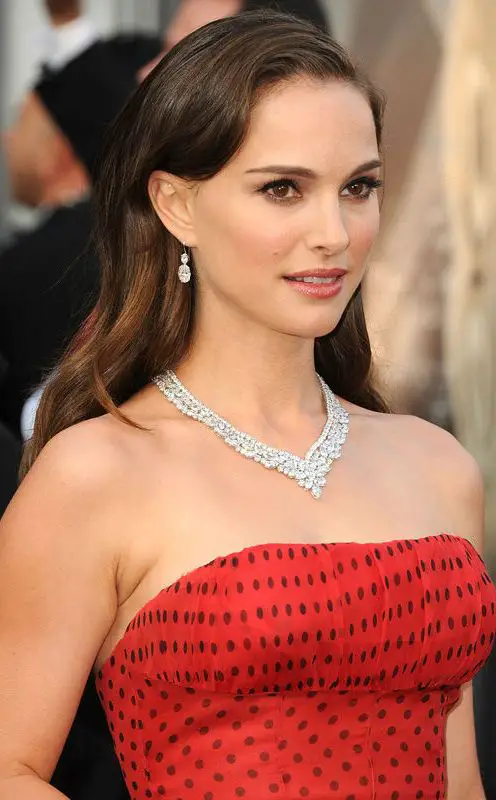 Subsequent Works, Personal Life and Plastic Surgery
Other films in the late 2000s include Goya's Ghosts, Mr. Magorium's Wonder Emporium, The Other Boleyn Girl, My Blueberry Nights and Brothers. In 2008, she made her directorial debut with the short film Eve. In 2010, she famously lost a lot of weight for her role as the ballerina Nina Sayers in Darren Aronofsky's Black Swan. She garnered worldwide acclaim for her performance, winning the Oscar for Best Actress. Subsequent film projects are No Strings Attached, Your Highness, Thor and its sequel Thor: The Dark World.
Portman was in a relationship with American folk singer Devendra Banhart after starring in the music video for his song "Carmensita". They broke up in September 2008. The following year, she began dating ballet dancer Benjamin Millepied after meeting on the set of Black Swan. In December 2010, Portman confirmed their engagement and her pregnancy. She gave birth to their first child, Aleph Portman-Millepiedm, in June 2011. The couple then got married on August 4, 2012.
The Black Swan star, despite her beauty, talent and intelligence was not able to escape questions if everything about her is real. Like other celebrities who are also respected for their acting, Portman ended up in various beauty websites with her old and recent photos used in investigating if she had any work done.
According to some observers, Portman went under the knife to achieve a smaller, slimmer nose. Since she began catching people's attention at the age of 13 for her role in Léon: The Professional, it's quite easy to find a distinctive trace of facial change; and yes, she really has a thinner nose now, although the work was very subtle.
It is said that actresses usually have nose jobs to further accentuate their face and emphasize their eyes, which are deemed important in the world of acting, as the eyes show the emotions of the character they portray. So, this may be the reason why Portman opted for a nose job, since we know her as someone who considers her craft very seriously.