Amateur Boxing and Early Acting Career
Philip Andre "Mickey" Rourke Jr. was born on September 16, 1952 in Schenectady, New York. Following the divorce of his parents, he moved to South Florida with his mother, siblings and stepfather. In 1971, he graduated from Miami Beach Senior High School.
During his teenage years, he mainly concentrated on sports. He first took up self-defense training at the Boys Club of Miami. There, he learned boxing and decided to pursue an amateur career. At the age of 12, he won his first boxing match as a 112-pound flyweight. He fought some of his early matches under the name of Phil Rourke.
He continued his boxing training at the prominent 5th Street Gym in Miami Beach, Florida and went on to spar with former World Welterweight Champion Luis Rodríguez in 1969, when he weighed 140 pounds. According to Rourke, he suffered a concussion from his sparring with Rodriguez.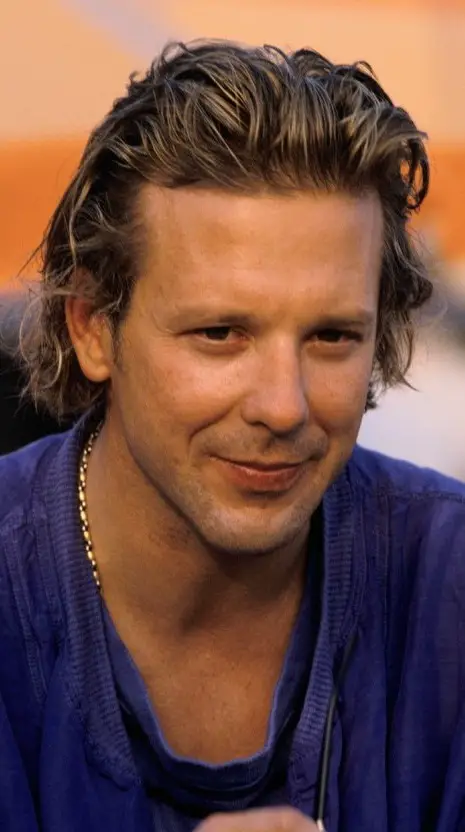 He suffered another concussion in a boxing match at the Florida Golden Gloves in 1971. He then temporarily retired from boxing after doctors told him to take a year off to rest. From 1964 to 1973, he compiled an amateur boxing record of 27 wins (17 by knockout) and 3 defeats.
Before boxing, Rourke ventured into acting. In 1971, during his senior year at Miami Beach Senior High School, he had a minor acting role in the school play The Serpent, which was directed by Jay W. Jensen. During this time, his interest shifted into boxing so he never appeared in other school productions.
Shortly after temporarily giving up boxing, a friend at the University of Miami told him about a play he was directing titled Deathwatch and how the actor playing the role of Green Eyes had quit. Rourke was then cast in the role and was captivated with acting again. With $400 that he borrowed from his sister, he traveled to New York and took private acting lessons with Actors Studio teacher Sandra Seacat.
He then made his film debut with Steven Spielberg's 1979 film 1941. This was followed by such movies as Heaven's Gate and Fade to Black, both released in 1980. The following year, his portrayal of arsonist Teddy Lewis in Body Heat earned him substantial attention.
During the 1980s, he starred in a variety of motion pictures including Diner, Rumble Fish, The Pope of Greenwich Village, Eureka, Year of the Dragon and his role in the erotic drama 9½ Weeks earned him a sex symbol status. In 1987, he starred in Angel Heart, and although it came out as controversial, it still garnered several nominations and gained Rourke even wider fame.
His acting career eventually became overshadowed by his career decisions and personal life as well. Such directors as Alan Parker stated that it was difficult to work with him. The actor is also said to have turned down parts in mainstream films such as 48 Hrs., Platoon, Top Gun, Beverly Hills Cop, Rain Man, The Silence of the Lambs, and Pulp Fiction.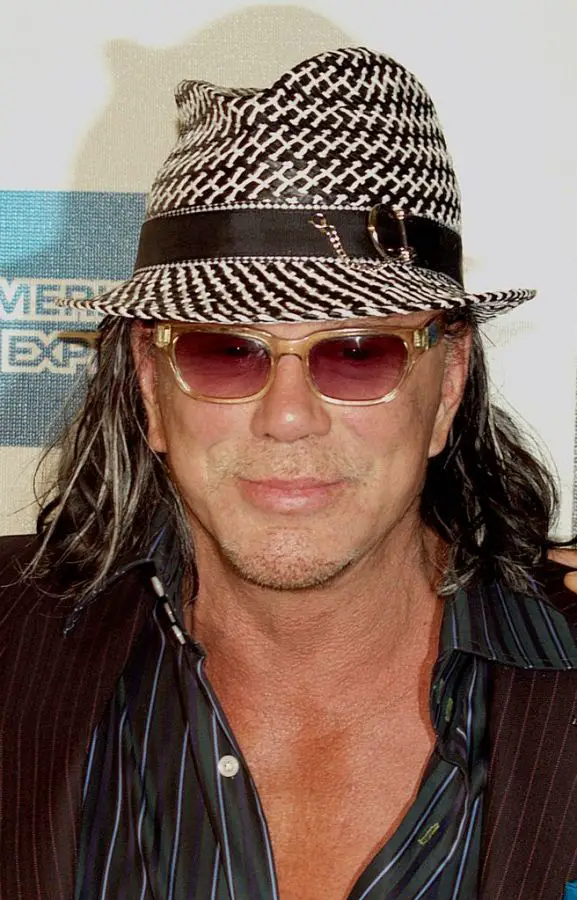 Professional Boxing, Return to Acting and Plastic Surgery
In 1991, Rourke felt that he needed to go back to boxing, thus, becoming a professional boxer. During this feat, he became undefeated in eight fights with six wins and two draws. He also fought internationally in such nations as Japan, Spain and Germany. During his boxing career, he suffered multiple injuries that include a broken nose, toe, and ribs, a split tongue, a compressed cheekbone and a short-term memory loss.
In the early 1990s, he was offered the role of Butch Coolidge in Pulp Fiction but declined and it went to Bruce Willis. Following his retirement from boxing, he starred in supporting roles in such features as The Rainmaker, Buffalo '66, Animal Factory, The Pledge and Get Carter.
During the 2000s, he went on to appear in such movies as Masked and Anonymous, Once Upon a Time in Mexico, Man on Fire, Domino, and Stormbreaker. In 2008, he played the lead in The Wrestler, which went on to win the Golden Lion Award for Best Film at the Venice Film Festival. For his role as a washed-up professional wrestler, he received several nominations including a BAFTA, Golden Globe and Academy Award for Best Actor.
It was no secret that The Wrestler star went under the knife to regain his once-handsome face that was taken away when he decided to be a professional boxer. It was reported he returned to acting after he was advised to stop boxing due to neurological issues.
In an interview with The Daily Mail in 2009, he said: "I had my nose broken twice. I had five operations on my nose and one on a smashed cheekbone. I had to have cartilage taken from my ear to rebuild my nose and a couple of operations to scrape out the cartilage because the scar tissue wasn't healing properly. That was one of the most painful operations, but the worst was hemorrhoids." He later added: "Most of [the surgery] was to mend the mess of my face because of the boxing, but I went to the wrong guy to put my face back together."