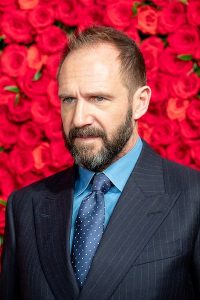 Hollywood actor Ralph Fiennes had his first screen role in the 1990 TV movie A Dangerous Man: Lawrence After Arabia, portraying the lead role of T. E. Lawrence. He later made his cinematic debut in the film Emily Brontë's Wuthering Heights. His portrayal of Nazi war criminal Amon Göth in Steven Spielberg's Schindler's List earned him acclaim, for which he won the BAFTA Award for Best Actor in a Supporting Role.
He also received Best Supporting Actor nominations at the Academy Awards and Golden Globes. Following this, he starred as Count Almásy in The English Patient. His performance was also lauded with an Academy Award nomination for Best Actor. In the 2000s, he went on to star in several major productions, including Red Dragon, Maid in Manhattan, The Constant Gardener, In Bruges, and The Reader. In the 2010s, he had starring roles in Clash of the Titans, Great Expectations, and The Grand Budapest Hotel.
Fiennes is also best known for playing Lord Voldemort in the Harry Potter film series. In the recent James Bond series, the actor plays Gareth Mallory / M. Apart from his live-action roles, Fiennes has also ventured into voice acting – as Rameses in The Prince of Egypt in 1998 and Alfred Pennyworth in The Lego Batman Movie in 2017. He recently portrayed Basil Brown in The Dig and will reprise his role as M in No Time to Die.
Ralph Fiennes' workout routine depends on the kind of role he needs to portray in the movies. For instance, for his role as a serial killer in the film Red Dragon, he needed to substantially bulk up. "I'm certainly bigger than I normally am in the movie. I had to work out a lot," said the actor. Because the character was described as a bodybuilder in the novel of the film where it was based, the actor knew he needed to up his level of physical training.
"I only had 2½ months from when I accepted the role to when I knew I'd be doing that scene with the tattoos, so I just did everything I could to put on more muscle," he added. So for this, he followed a workout regimen that involved a lot of heavy weightlifting. As for his normal fitness routine, Fiennes enjoys mostly cardio exercises.