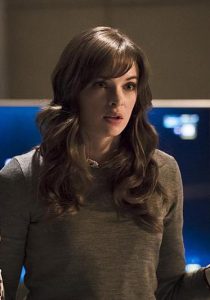 It was in 2002 that actress Danielle Panabaker got her start in the acting business. She made her debut in an episode of Family Affair. She next starred in the made-for-television movie Sex and the Single Mom. This was followed by more roles in other TV movies. This includes Stuck in the Suburbs, Searching for David's Heart, and Mom at Sixteen. She later starred in the miniseries Empire Falls.
It was also during this period that she made her cinematic debut in the film Sky High. She later acted in more movies, such as Yours, Mine & Ours, Mr. Brooks, Home of the Giants, and went on to play Jenna in Friday the 13th. She also gained attention for starring as Julie Stark in the series Shark. She continued her TV career in the 2010s, playing Juliette Pittman in Necessary Roughness and Penny Cole in Justified. She came to further prominence thanks to her role as Dr. Caitlin Snow / Killer Frost in The Flash.
The actress stays in shape by working out on a regular basis. To gain more effective results, she switches up her exercise routine all the time. This also helps her become motivated. In an interview, she said that eating healthy and working out is how she keeps herself fit, beautiful, and healthy. Talking about her workout routine, she said: "I like to mix it up with my workouts – spinning, weight training and lots of core-based work out classes."
The actress also said that she's into indoor cycling. Also starring in a superhero show, Danielle has a pretty much active lifestyle since moving around is basically part of her daily work life. As she continues to play her character in The Flash, she also becomes more serious in her workout routine, trying other regimen and keeping herself physically mobile at all times.