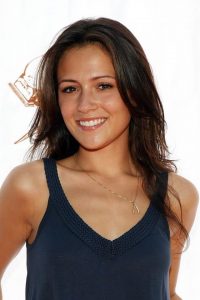 It was in 2007 that actress Italia Ricci got her start. She made her debut in the straight-to-video film American Pie Presents: Beta House. She next acted in the independent movie The Death of Indie Rock. Her first television appearance was in 5 episodes of Aaron Stone as Chase Ravenwood. She next appeared as Sasha in Secret Girlfriend. Her first regular role on television came in 2010 as Maggie Winnock in Unnatural History.
She next acted in the films Don Jon, Dean Slater: Resident Advisor, and The Remaining. She then landed the lead role of April Carver in the short-lived series Chasing Life. Despite its good reviews, the show was still canceled. After this, she starred in the TV movie Fatal Memories. In 2016, she played Siobhan Smythe / Silver Banshee in five episodes of Supergirl. Since 2016, she stars as Emily Rhodes in the new series Designative Survivor. She also starred in the Hallmark movie Late Bloomer.
The television actress maintains her toned and slim figure by practicing an active lifestyle. She regularly works out and exercising is part of her normal lifestyle. She understands the importance of exercising on a regular basis. For this reason, she doesn't miss it despite her busy acting work. She doesn't do any complex workout routine. She only does the basics when it comes to her regimen. This includes swimming, running, and other cardio exercises.
She also makes sure that she's always moving. She likes walking and taking the stairs. This gives her the chance to work out while just doing errands. She also practices an active lifestyle by engaging in outdoor activities like hiking and playing sports such as tennis. So far, Italia hasn't played a character that would require her to train intensely. For her, doing simple training like the ones mentioned above are good enough as long as she keeps her heart rate elevated.