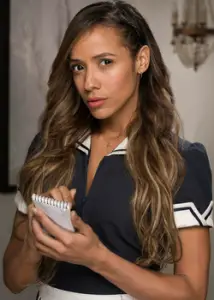 Dania Ramirez has been in the show business since the early 2000s. She first played the role of Daphne in the movie 25th Hour, which was released in 2002. Afterward, she landed a recurring part on the TV series Buffy the Vampire Slayer, playing Caridad in 3 episodes. After a few guest roles on the small screen, she had a role in the made-for-television film Romy and Michele: In the Beginning.
She next appeared in the movies She Hate Me and Fat Albert. She then gained recognition for her recurring character as Blanca Selgado on the HBO series The Sopranos. She also portrayed Callisto in the 2006 film X-Men: The Last Stand. Following this, she starred as Maya Herrera on the NB series Heroes from 2007 to 2008. Around the same period, she had notable performances in the movies Illegal Tender, Ball Don't Lie and Quarantine.
In 2010, she played Alex in 10 episodes of HBO's Entourage. She went on to star as Rosie Falta on the ABC series Devious Maids. From 2017 to 2018, she played Cinderella / Jacinda Vidrio on Once Upon a Time. As of 2018, she stars as Hannah Perez on the web series Tell Me a Story. She's also had roles in the feature films American Reunion, Premium Rush, and Mojave. She was the voice of Scandal Savage in Suicide Squad: Hell to Pay.
Apart from her workout routine, the actress stays in shape by eating well. Already nearing her 40s, she naturally chooses healthy foods over processed ones. She also became more health conscious after giving birth to her twins. During this period, she had implemented a more disciplined diet plan in order to lose her post-baby weight. She also needed to do this for her role in Devious Maids.
Talking about her weight loss experience in an interview, she said: "I stuck with mostly fruits and vegetables right after I gave birth. I wanted to get accustomed to eating really healthfully and to having smaller portions throughout the day. Also, I like to feel healthy. I know that when I'm looking better and I'm eating right, I also feel better."