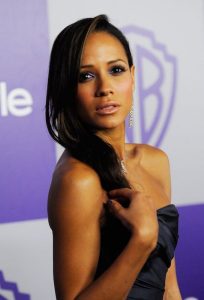 Hollywood actress Dania Ramirez had her career beginnings in the early 2000s. She made her debut as Daphne in the movie 25th Hour. She next made her first television role as Caridad in 3 episodes of Buffy the Vampire Slayer. She next had roles in the independent films The Ecology of Love, Cross Bronx, She Hate Me, and Fat Albert. She next starred in the TV film Romy and Michele: In the Beginning. On the big screen, her first notable role was as Callisto in the film X-Men: The Last Stand. Around the same time, she also played Blanca Selgado in 5 episodes of The Sopranos, followed by the movie Illegal Tender.
Subsequently, she got the role of Maya Herrera in the NBC series Heroes. After this, she had roles in the films Ball Don't Lie, The Fifth Commandment, and Quarantine. In the 2010s, she became known for playing Alex in HBO's Entourage. She became further known for starring in the films American Reunion and Premium Rush. From 2013 to 2016, she starred as Rosie Falta in the ABC series Devious Maids. While on the show, she starred in the movie Mojave. More recently, she played Cinderella/Jacinda Vidrio in the ABC series Once Upon a Time.
The 39-year-old actress maintains her slim figure and her overall fitness by following a workout routine. Judging by her toned figure, it can be assumed that the film and TV star really takes her fitness regimen quite seriously. For one, her work as an actress already provides her the workout she needs. Such is the case in the film Premium rush, where lots of biking riding took place. Talking about the physicality of the film, she said:
"It was intense. But I was in the best shape I've ever been in my life. [Biking] works you out everywhere. It's a whole-body workout. My abs were, like, out of control and my arms were super-diesel." In another interview, she also became candid about her routine. "I do full body workouts that push me to be the inner athlete that I am," she said.