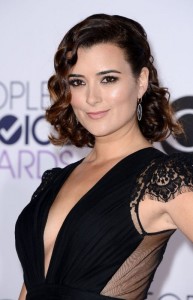 Chilean-American actress Cote de Pablo started her career as a host of a show during her teens. In the 2000s, she entered television officially after getting her studies. Though she only landed a few acting gigs including her short-lived role in The Jury in the first few years, she got her major break as Ziva David in the long-running television series NCIS, which got her widespread recognition due to the large popularity of the show. She portrayed the said character from 2005 to 2014, making her a household name. While still on the show, Cote started a film career with her performance in The Last Rites of Ransom Pride (2010). Her most recent works were in the film The 33 and in the miniseries The Dovekeepers.
The television star is notable among viewers for her kick-ass role as Ziva in the all-time favorite NCIS. What made her a great character on the show was her realistic portrayal of an NCIS agent (former Mossad, too) with her fierce yet beautiful look, athletic figure, and agile moves. Aside from engaging herself in multiple physical activities to prepare her body for her fighting scenes (one of these activities is yoga) on the show, Cote also practices healthy eating to help her gain the strength she needs. Needing to lose weight for the role, she practiced a dietary regimen that focuses on lean protein, healthy fats, and the regular consumption of fruits and vegetables.
Through eating healthy foods, Cote has maintained her slender, fit figure all these years, in addition to working out. Also, the actress doesn't believe in depriving herself of food as a way of dieting. In fact, she eats a huge meal every morning, subsequently followed by smaller meals. She eats a huge breakfast because she mostly exercises in the morning, so she needs extra energy. Typically, she eats a large bowl of sliced fruits to begin her day and a toasted whole grain bread with mashed avocado. She's very fond of avocados that she even tops her chicken salad with avocado during lunch. For dinner, she mostly has fish or chicken and potatoes.