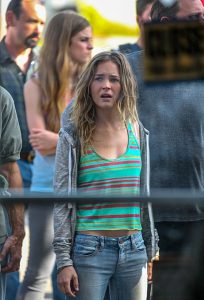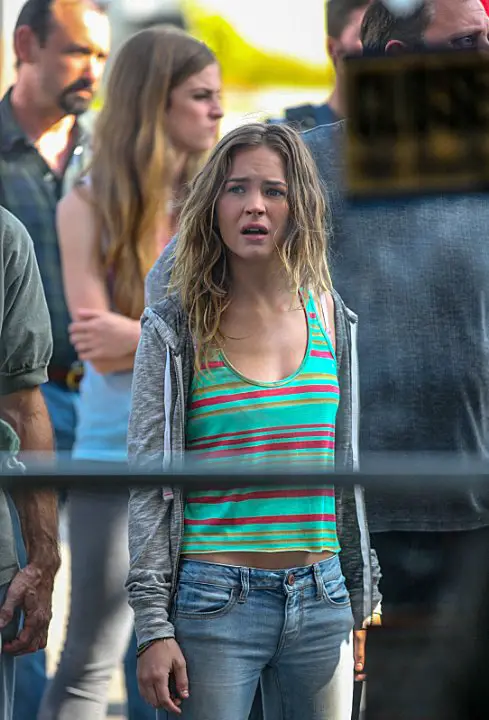 American celebrity Britt Robertson started her career young. This molded into what she is now, a young, promising actress in Hollywood. She was initially noticed for her performance in The Ghost Club. This was her first film. During her beginnings, she was more active on TV. She had a recurring role on Swingtown. After this, she joined the main cast of Life Unexpected. After its cancellation, she starred as the lead on The Secret Circle. It also got cancelled. Success on TV came as one of the starring casts on Under the Dome. She got more active on the big screen then. She starred alongside George Clooney in Tomorrowland. She also starred in the Nicholas Sparks movie The Longest Ride. Latest film Mr. Church, upcoming is A Dog's Purpose.
The petite star may have a tiny figure, but that doesn't mean she's complacent. Despite having the skinny genes, she makes it a point to stay as healthy as possible. There's clean and nutritious eating. There's also exercising. For her role in Tomorrowland, she physically prepared. In the movie, she was able to do action-oriented scenes on her own. Working out is not just about losing weight. It's also about keeping your strength and energy to be able to do things.
The actress said she did a lot of weight training for the role in the said movie. She practiced yoga to bring the training up to her mind. This makes her concentrate more. This not only help her mentally, but physically too. She would exercise in the gym and at her house, too. This training helped her prepare her body to physically do her own stunts. Even after the film, she continued working out. Although she went easy on weight lifting. She also does a lot of cardio exercises for keeping her stamina.