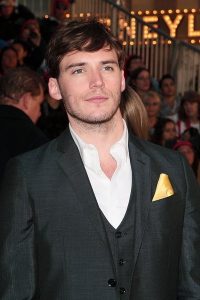 Sam Claflin is an English actor who first came to prominence for his role in Pirates of the Caribbean: On Stranger Tides where he played a notable role. Suffice to say that the actor started strong as a movie star. Next came Snow White and the Huntsman, where he played William, another remarkable role, followed by The Hunger Games: Catching Fire, where he received further recognition as Finnick Odair among international moviegoers. 2014 was the best year in Sam's career as it was during this period that he starred in the films The Riot Club, the romantic comedy Love, Rosie, and the blockbuster hits The Hunger Games: Mockingjay – Part 1 and The Hunger Games: Mockingjay – Part 2. He reprised his role as William in The Huntsman: Winter's War and recently starred in the romantic drama Me Before You alongside Game of Thrones star Emilia Clarke.
The English star is now getting famous in the international level courtesy of his memorable roles in mostly well-known productions, particularly in The Hunger Games films. For his particular role in those movies, Sam prepared well to achieve a fit and a lean body. He does not look highly muscular, but the actor looks good with his toned body, which he maintains by following a regular physical fitness routine. He basically increases his stamina through cardio exercises, which he enjoys almost regularly. And since he also engages himself in outdoor activities and sports, it also helps him to get in great shape.
Starting out early in the morning, he typically goes out for a run. He also likes mixing types of exercises. He's the kind of person that doesn't look at working out as some kind of chore because he personally enjoys challenging his body. To build more muscles for his role in The Hunger Games, in which he played a fast, strong, and cunning tribute, he worked harder and established further discipline. Aside from training to hold weapons and fight like a real fighter, he also did other exercises at home and during shoots to ensure that he functions effectively in the movies.