Career in Australia and Hollywood Breakthrough
Abbie Cornish was born on August 7, 1982 in Lochinvar, New South Wales, Australia to parents Shelley and Barry Cornish. She is the second of five children. Her sister, Isabelle, is also an actress. She was raised in a farm and became a vegetarian at the age of 13, having grown up with animals.
After joining a Dolly magazine competition and reaching the finals, she started a career as a model at age 13. In 1997, when she was 15, she landed the role of Simone Summers in the Australian television series Wildside. For her performance, she received an Australian Film Institute for Young Actor's Award.
In 2000, she made her feature film debut as Mickey Norris in The Monkey's Mask. She then appeared in an episode of the television series Water Rats. The following year, she landed the role of Reggie McDowell in the Australian children's show Outriders.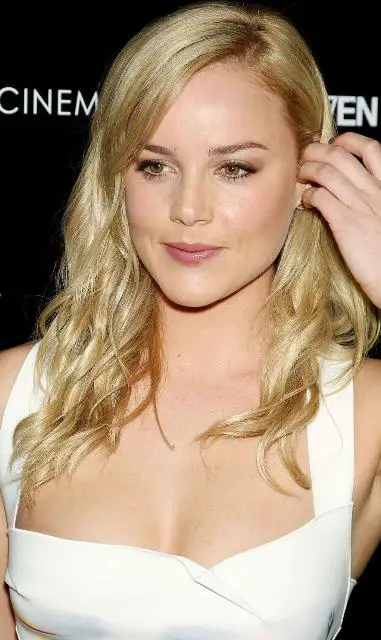 She went on to appear in other Australian TV series such as in Life Support and White Collar Blue before playing the role of Tracey in another local show called Marking Time, for which she she was nominated for an Australian Film Institute Award for Best Guest or Supporting Actress in Television Drama or Comedy.
In 2004, she starred as Emma Matisse in the Australian movie One Perfect Day. Her breakthrough came that same year for her portrayal of Heidi in the Australian independent film Somersault. Her performance in the film was highly acclaimed, earning her an Australian Film Institute Award for Best Actress in a Leading Role and a Film Critics Circle of Australia Award for Best Actress.
She also received an Inside Film Award for Best Actress and a Miami International Film Festival for Best Breakthrough Performance. Later in 2004, she played the role of Brianie in the short film Everything Goes.
It won the Best Short Film at the 2004 Inside Film Awards and was the only Australian film chosen for the prestigious Clermont-Ferrand International Short Film Festival. Two years after, she gained further fame for her portrayal of the titular character in the 2005 Australian romantic film Candy, opposite Heath Ledger and Geoffrey Rush.
Her performance as Candy also earned her acclaim, winning a Film Critics Circle of Australia Award for Best Actress and receiving nominations for an Australian Film Institute Award for Best Actress in a Leading Role and an Inside Film Award for Best Actress.
In 2006, she appeared in her first international film, playing Christie Roberts in the British romantic comedy-drama A Good Year, co-starring Russell Crowe, Albert Finney and Marion Cotillard.The movie received negative reviews and barely exceeded its $35 million budget with its worldwide earnings of over $42 million.
The following year, she portrayed Bess Throckmorton in Elizabeth: The Golden Age, a sequel to the 1998 movie Elizabeth. Reception for the movie was mixed and it earned over $74 million on an estimated budget of $50-$60 million. In 2008, she starred alongside Ryan Phillippe, Channing Tatum, and Joseph Gordon-Levitt in Stop-Loss.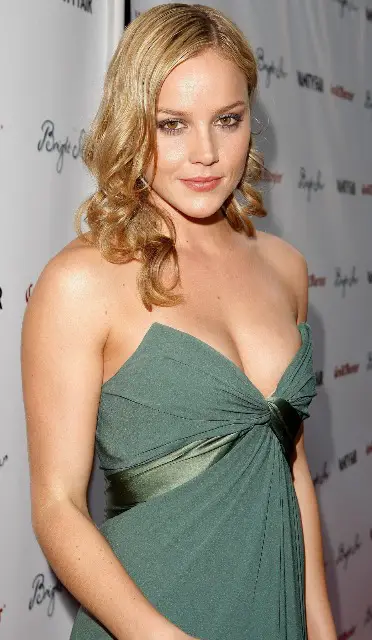 Subsequent Projects and Plastic Surgery Reports
Despite the film's positive reception, it became a box office flop, only earning over $11 million worldwide on a budget of $25 million. In 2009, she played Fanny Brawne in the British / Australian film Bright Star. The film is about the last three years of poet John Keats' life and his romantic relationship with Brawne.
For her performance as Fanny, she earned various nominations, including an Australian Film Institute Award for Best Actress in a Leading Role, a British Independent Film Award for Best Actress, a London Film Critics Circle Award for Actress of the Year and a Satellite Award for Best Actress – Motion Picture Drama.
She has since starred in other feature films, including Limitless (2011), Sucker Punch (2011), W.E. (2011), The Girl (2012), Seven Psychopaths (2012) and RoboCop (2014). She stars in the 2014 upcoming movie Solace.
Cornish became more controversial after her name was attached to her Stop-Loss co-star Ryan Phillippe during his highly-publicized divorce from Reese Witherspoon in 2007. Her relationship with Phillippe, however, ended in 2010. The issues don't stop there. There have also been rumors that Cornish went under the knife for a rhinoplasty procedure.
Based on her old and recent photos, it looks like the Bright Star actress had her nose reshaped to achieve a more refined appearance. Her original nose was said to be flat and dull, far different from the present, which looks sharp, refined and has a more accentuated look.
It has also been reported that the Australian beauty had her facial mole on her left cheek removed. Previous photos show the actress flaunting her distinctive mole but it's been noticed that it's now long gone. Rumor has it that she underwent another cosmetic procedure to have it removed.