Career Beginnings and Breakthrough on the Big Screen
Isla Lang Fisher was born on February 3, 1976 in Muscat, Oman to Scottish parents Elspeth Reid and Brian Fisher. At the time of her birth, her father was working as a banker for the United Nations. Their family later moved back to their hometown in Bathgate, Scotland. When she was six, they relocated to Perth, Western Australia.
She studied at Methodist Ladies' College and Swanbourne Primary School where she appeared in lead roles in school productions. When she was 21, she attended the L'École Internationale de Théâtre Jacques Lecoq in Paris. Her career initially started at age nine by appearing in commercials on Australian television.
She eventually landed roles in the popular children's television shows Bay City and Paradise Beach. In 1994, she gained wider recognition in Australia when she played the role of Shannon Reed in the popular soap Home and Away. For her role, she was nominated for a Logie Award for Most Popular Actress.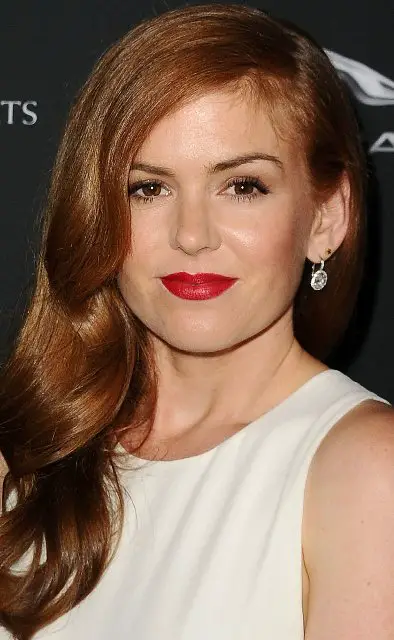 In 2001, she was cast as Kim in the German horror film Swimming Pool. The following year, she played Mary Jane, Shaggy's love interest in the fantasy comedy film Scooby-Doo. Despite the movie's negative reception, it was a box office success, earning more than $275 million on an $84 million budget.
She next appeared in such feature films as The Wannabes (2003), Dallas 362 (2003), and I Heart Huckabees (2004) before making her breakthrough as Gloria Cleary in 2005's Wedding Crashers, starring alongside Owen Wilson and Vince Vaughn. Her performance as Gloria earned her the Breakthrough Performance Award at the MTV Movie Awards.
Wedding Crashers mainly received positive reviews from critics and went on to become a huge commercial success, earning over $285 million on a $40 million budget.
Following the success of Wedding Crashers, she starred in such movies as London (2005), Wedding Daze (2006), The Lookout (2007), and Hot Rod (2007). In 2008, she appeared as April in the romantic comedy movie Definitely, Maybe, starring alongside Ryan Reynolds, Rachel Weisz, Elizabeth Banks, Abigail Breslin and Kevin Kline. The film was critically and commercially successful, earning over $55 million on a $7 million budget.
She was then cast as Rebecca Bloomwood in the 2009 romantic comedy feature Confessions of a Shopaholic based on the Shopaholic series of novels by Sophie Kinsella. Reception for the movie was mainly negative but it became a box office hit, grossing over $108 million worldwide. Fisher was also praised for her performance, earning her a Teen Choice Award nomination.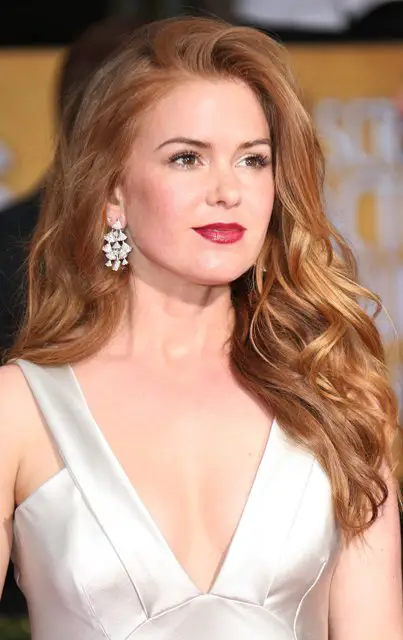 Continued Success and Plastic Surgery
In 2012, she starred alongside Kirsten Dunst and Lizzy Caplan in the comedy film Bachelorette. The movie received mixed reviews and was a modest box office success, earning more than $11 million on a $3 million budget. Later that year, she did voice work as Tooth Fairy for the animated fantasy film Rise of the Guardians.
She was then chosen for the role of Myrtle Wilson in 2013's The Great Gatsby, based on on F. Scott Fitzgerald's 1925 novel of the same name. In the film, starred alongside Leonardo DiCaprio, Tobey Maguire, Carey Mulligan, Joel Edgerton, and Elizabeth Debicki. Reviews for the movie were mixed but it was a blockbuster hit with a worldwide gross of over $351 million on a $105 million budget.
Also in 2013, she played Henley Reeves in the caper thriller film Now You See Me, co-starring Jesse Eisenberg, Mark Ruffalo, Woody Harrelson, Mélanie Laurent, Dave Franco, Michael Caine, and Morgan Freeman. Reviews were mixed but it also succeeded at the box office, earning over $351 million on a $75 million budget.
Fisher sparked rumors of plastic surgery after she was seen sporting a seductive dress with her breasts looking fuller and more prominent at the London premiere for Les Miserables to support her husband Sasha Baron Cohen who plays Thénardier in the film.
Most of the time, it's her husband who steals the show with his antics but this time it's definitely Fisher with her super low-plunging strapless dress that showcases her seemingly enhanced breasts. Breast implants could explain this transformation as her perkier bosom looks like something that was done on a plastic surgeon's operating table.