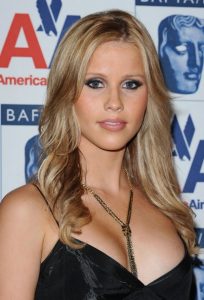 Hollywood-based Australian star Claire Holt had her career beginnings on Australian television. She made her debut as one of the main casts of H2O: Just Add Water. She starred as Emma Gilbert on the show. Afterwards, she made her movie debut in Messengers 2: The Scarecrow. In the 2010s, she moved to the US to pursue a Hollywood career. She did so by starring on the made-for-television movie Mean Girls 2 and playing Samara Cook on Pretty Little Liars. She became further known for her role as Rebekah Mikaelson on The Vampire Diaries. She reprised the said role on the spin-off The Originals. She also starred as Charmain Tully on the short-lived series Aquarius. This year, she starred in the movie 47 Meters Down.
Claire Holt has a very healthy lifestyle. As a matter of fact, she founded the health and wellness blog YourZenLife with fellow Aussie actress Teresa Palmer. It was there that her found out that the actress actually competed in the 26th Annual Malibu Triathlon. Of course, she went through intense and vigorous training to prepare for said event. Her friend and co-star Phoebe Tonkin interviewed her about it. When asked about her training, The Originals star said:
"I started training properly around 3 months before the event. I had always been a swimmer and runner but never a cyclist, so that was the leg I focused on the most. It was tough to follow a specific schedule as my work dictated when I could and couldn't train, but I somehow managed to fit it all in. I tried to swim and run once a week and cycle twice. I also cross-trained when I could." Overall, it's pretty apparent that the Aussie beauty has a very active lifestyle. She works out regularly and does outdoor activities with her friends whenever she can.