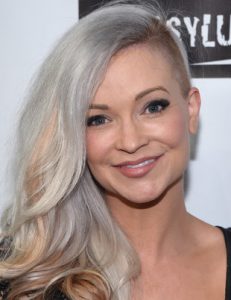 Mindy Robinson debuted as an actress in the 2012 film The Haunting of Whaley House. Her next role was in the low-budget movie Captain Battle: Legacy War. Later, she appeared in the horror anthology film V/H/S/2. She went on to appear in several others, including Casting Couch, Bounty Killer, Abstraction, Lizzie Borden's Revenge, Gingerdead Man vs. Evil Bong and a lot more. On TV, she had one-time roles in Operation Repo and We the People with Gloria Allred.
She later appeared in three episodes of CSI: Crime Scene Investigation. After this, Robinson landed more one-time roles in such shows as Barter Kings and Chelsea Lately. In addition, she has also appeared in a variety of reality programs like on Take Me Out, King of the Nerds, and Millionaire Matchmaker. Plus she had appeared in several LMFAO music videos such as "Sexy and I Know It". Recently, she appeared in four episodes of Hello California, as well as played Annie in the TV movie Sharknado: The 4th Awakens. Her latest television role was in the 2018 TV film I'm Offended. Robinson also has several upcoming films.
To stay slim and fit, Robinson makes sure she mostly eats healthy food. Generally, she stays away from all the processed stuff. While she has cravings, she only indulges in them occasionally and in moderation. As part of the Mindy Robinson diet plan, her meals are usually comprised of healthy fats from fish and salads. She gets her protein from healthier options like chicken. She rarely eats red meat. For breakfast, it's usually whole grain oatmeal or cereal for her. She adds some fruits to help her feel energized throughout the day. For lunch and dinner, it's usually lean meat and salad, though she makes sure she eats lighter at night. The actress also snacks on healthy foods, such as nuts and yogurts.