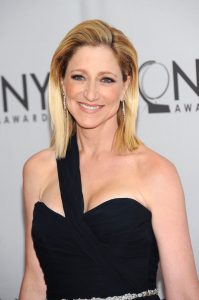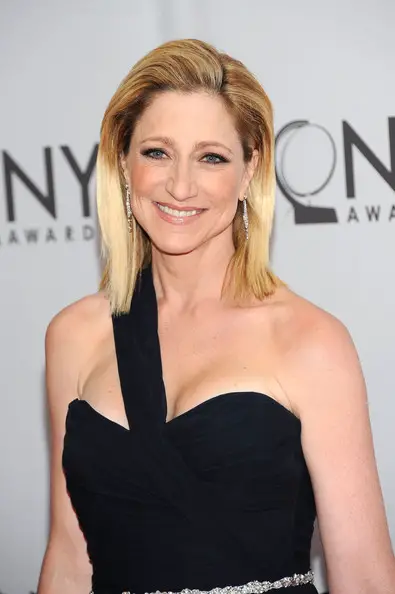 American actress Edie Falco got her beginnings in the 1980s. She debuted in the 1987 film Sweet Lorraine. In the '90s, she became known for her recurring roles on television. She played Eva Thromann on Homicide: Life on the Street, Sally Bell on Law & Order, Sgt. Kelly on New York Undercover, and Diane Whittlesey on Oz. It was, however, her role as Carmela Soprano on the HBO series The Sopranos that established her career on the screen. For her work here, she won Emmy awards for Outstanding Lead Actress in a Drama Series.
She played the said role from 1999 to 2007. During this period, she also had roles in the movies Trust, Laws of Gravity, Bullets over Broadway, The Addiction, Trouble on the Corner, and Random Hearts. After her long-running stint with The Sopranos ended, she played recurring character Celeste "C. C." Cunningham on 30 Rock. She next landed the lead role of Jackie Peyton on the Showtime sitcom Nurse Jackie. She starred in the show from 2009 to 2015. Other remarkable film roles were in Sunshine State, Freedomland, and The Comedian. She has roles in the upcoming films The Land of Steady Habits and Viper Club.
The 55-year-old actress has always been a healthy eater. This is one of the primary reasons why she's been able to stay in shape after all these years. "I just feel better when I eat well," she said in an interview with WebMD. She's also recently altered her diet, choosing to be a full-pledged vegan now. She used to consume lean proteins from fish and chicken, but her diet before already consisted of lots of fruits and veggies. With this, she didn't have such have a hard time switching to her new vegan diet. She's also an outspoken vegan who has collaborated with PETA on various projects against animal cruelty.