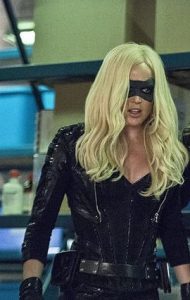 It was in 2006 that Caity Lotz started her acting career. She made her debut with a minor appearance in the movie Bring It On: All or Nothing. She became more prolific in the 2000s. During this period, she starred in the movie The Pact. She also played Officer Kirsten Landry in the TV series Death Valley. After this, she became further known for her role as Sara Lance in Arrow. She also gained recognition for her lead role in the movie The Machine. She next starred in the films Battle of the Year, Live at the Foxes Den, The Pact and its sequel The Pact 2. Since 2016, she's been playing the role of Sara Lance / White Canary in Legends of Tomorrow. She's also appeared as Stephanie Horton in five episodes of Mad Men. This year, she starred in the feature film Small Town Crime.
The Legends of Tomorrow actress trains vigorously to play her role as the White Canary in the said show. Prior to this, she also played the Black Canary in Arrow. With her superhero role, she makes sure that she's physically fit so that she's ready to take on the challenges of being in action-oriented shows. In an interview, she talked about her training. She said: "I try to work out every day. I do yoga because I like it and it feels good.
She went on to say: "I don't have a set routine. But on set it's pretty physically demanding. Last night we were shooting in the freezing cold — it gets so cold here [in Canada]. We were shooting a fight scene and wearing jackets. I'm really sore today from the fight. Just from hitting other people."
"I wish I had more time to really train with the bo staff. Most of the time I train on the set because that's the only time we have. I would want to start doing it more," she added.