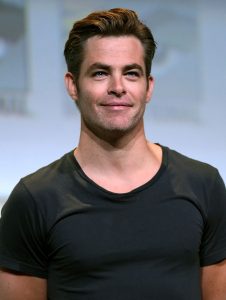 Star Trek star Chris Pine had his career beginnings sometime in the early 2000s. He started his career in teen films before making it huge. This includes The Princess Diaries 2: Royal Engagement and Just My Luck. After his portrayal of Bo Barrett in the movie Bottle Shock, he secured the role of James T. Kirk in the film Star Trek. The film was a huge success, cementing his name in Hollywood. After this, he starred in the independent film Carriers. His career became more prolific in the 2000s, starring in high-profile films. This includes This Means War, Horrible Bosses 2, as well as portraying the lead in Jack Ryan: Shadow Recruit. He also reprised his role as James T. Kirk in Star Trek Into Darkness and Star Trek Beyond. More recently, he played the male lead in Wonder Woman, making him more famous.
The actor states in an interview that he usually follows a high-calorie diet when he's prepping hos body for a film role. Though this is a high-calorie diet, he doesn't consume foods with empty carbohydrates. When it comes to securing you're fit, Chris doesn't only rely to working out. He also makes sure he eats the right foods that are able to increase his energy levels. In the morning, Chris says he gets his energy from a cup of coffee. Since he works out a lot when preparing for roles, he's required to eat plenty to gain muscles.
In an interview, he said: "I have a high metabolism, so I always have food in my refrigerator. And, I pack snacks to take with me." When gearing up his body for a movie part, he's careful with the carbs he eats. He mostly goes for lean proteins, such as seared tuna. He also eats lots of veggies. He further said:" I couldn't eat as much pasta as I normally like to eat. It's all about a high-calorie diet and not a lot of empty carbs.