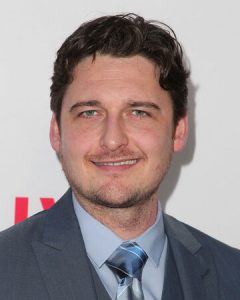 Toby Leonard Moore began his entertainment career 2005, where he debuted with a voice role in the Chinese film The Promise. He had another voice role in the Hong Kong film Rob-B-Hood, as well as in the French movie Taxi 4. He went on to star in the British TV film Murder in the Outback. Later in 2009, he made his Hollywood debut in an episode of Dollhouse.
In the 2010s, he had appearances in several shows, including Legend of the Seeker, The Pacific, Underbelly: The Golden Mile, Blue Bloods, and NYC 22, among others. He also landed notable performances in more shows, such as in Banshee, Robot Chicken, and White Collar. In 2014, he played the role of Victor in the action-thriller film John Wick.
His first starring role on the small screen was as James Wesley in the Netflix Original Series Daredevil. After this, he landed the role of Bryan Connerty in the Showtime series Billions, a role he has been playing since 2016. This also marks his breakthrough role on television. He simultaneously appeared in an episode of Bull as Mr Andrew Withrow, as well as joined the main cast of the upcoming series Condor. Moore also stars in the upcoming film Mank.
Toby Leonard Moore doesn't follow any strict diets nor does he deprive himself of having a good, full meal. Nonetheless, he stays healthy by opting nutritious foods most of the time. He can be health conscious by avoiding fatty, sugary foods, too. For breakfast, which he rarely skips, he has eggs and ham as his go-to.
He also has smoothies in some mornings, which are composed of "blueberries, mango, spinach, banana, pea protein, apple, Siggi's vanilla yogurt, and a bunch of ice". For lunch and dinner, he typically prefers fish and other seafood with salads on the side.