Early Life and Mainstream Success on Film
Charlize Theron was born on August 7, 1975 in Benoni, Transvaal Province, South Africa. She is the only child of Gerda and Charles Theron. At age 13, she was sent to boarding school and started her studies at the National School of the Arts in Johannesburg.
In 1991, when she was 16, her alcoholic father physically attacked her mother and threatened both of them while drunk. As a result, her mother shot her father, killing him. As the shooting was ruled as self-defense, her mother faced no charges.
Initially, she wanted to pursue a professional career in dance but began modeling when she won a one-year modeling contract when she was 16. Shortly after winning, she moved to Milan, Italy with her mother. After spending a year modeling throughout Europe, she and her mother moved to New York City.
In New York, she attended Joffrey Ballet School to train as a ballet dancer. However, a knee injury finished any opportunity in this particular industry. She then moved to Los Angeles, wanting to give acting a try. She was spotted by talent agent John Crosby after seeing her in an altercation with a bank teller who refused to cash the check her mother had sent her to help her with the rent.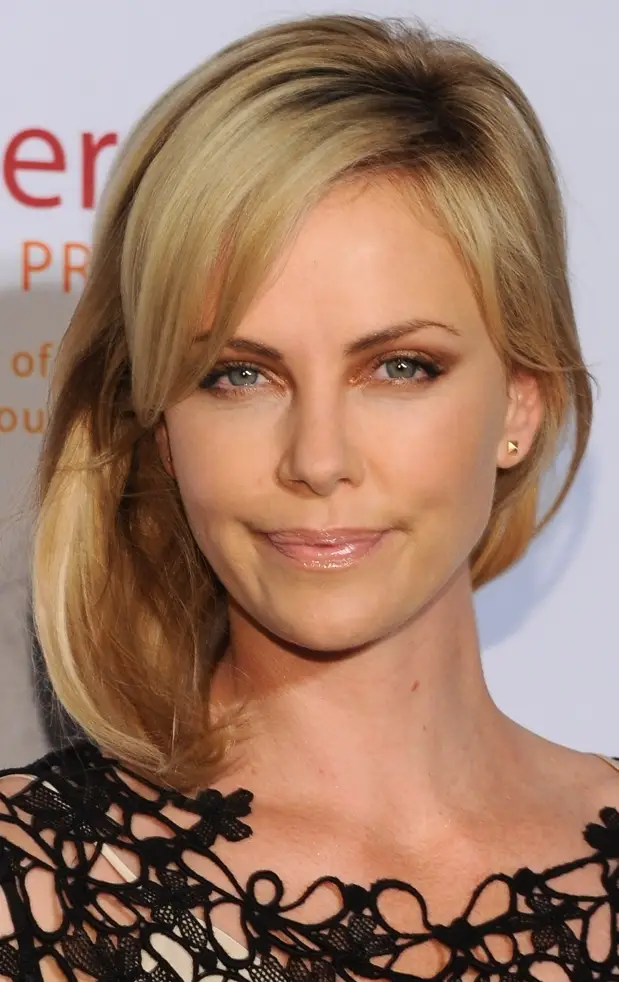 Crosby then introduced her to other casting agents and to an acting school as well. She subsequently fired him as her manager after he kept on sending her scripts for films like that of Showgirls and Species. Several months later, she landed her first film role, a non-speaking role in the 1995 straight-to-DVD movie Children of the Corn III.
The following year, she was cast in her first speaking role in the 1996 film 2 Days in the Valley. This was followed by such movies as That Thing You Do!, Hollywood Confidential and Trial and Error. She then gained further recognition for her roles in the box-office hits The Devil's Advocate, Mighty Joe Young and The Cider House Rules.
In the early 2001s, she starred in several mainstream films including Reindeer Games, The Yards, The Legend of Bagger Vance, Trapped, Sweet November, Waking Up in Reno and The Italian Job, among others. For her various appearances on the big screen, she was briefly considered as the new It girl.
Her critical breakthrough, however, came in 2003 after being cast to portray serial killer Aileen Wuornos in Monster. Her performance received widespread praise, with the late film critic Roger Ebert calling it "one of the greatest performances in the history of the cinema". For this role, she won the Academy Award, Golden Globe and Screen Actors Guild Award for Best Actress.
Her Oscar win led her to be included in The Hollywood Reporter's 2006 list of highest-paid actresses in Hollywood; earning US$10 million for both her subsequent movies North Country and Aeon Flux. In 2004, she acted on television starting with her portrayal of Britt Ekland in the HBO movie The Life and Death of Peter Sellers. She garnered Golden Globe Award and Primetime Emmy Award nominations for her role.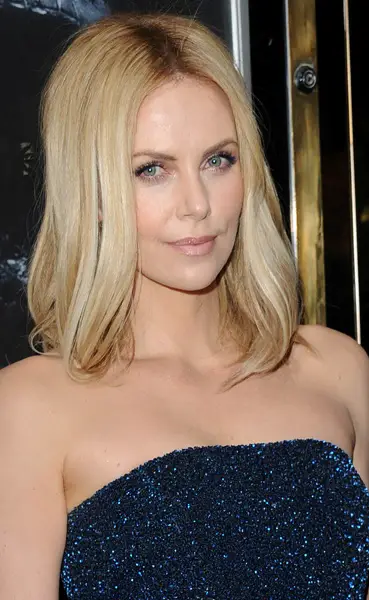 Theron also received Academy Award and Golden Globe Award nominations for Best Actress for her work in the 2004 film North Country. She has since starred in other films like Hancock, The Burning Plain and Battle in Seattle. She then took a three-year hiatus from the big screen and returned in 2011 with the comedy-drama Young Adult, for which she was nominated for the Golden Globe Award for Best Actress.
Personal Life and Plastic Surgery Reports
In the mid-1990s, she was in a two-year relationship with actor Craig Bierko. She next dated Third Eye Blind frontman Stephan Jenkins from 1997 to 2001. She then started a relationship with actor Stuart Townsend, with whom she co-starred in 2002's Trapped and 2004's Head in the Clouds. They announced their separation in January 2010 after almost nine years of being together. Since February 2014, she began dating actor Sean Penn.
Theron has always been gorgeous, talented, fashionable, interesting and sometimes controversial. With these qualities, it's no wonder that the South African beauty has faced questions throughout her career on whether she has done some cosmetic procedures to maintain, or even improve her already-fabulous looks.
When she made her comeback on the big screen with Young Adult and began promoting the film through various public appearances, the actress sparked rumors of minor cosmetic enhancements such as lip injections, Botox or a small amount of fillers. According to some beauty bloggers, the enhancements made her face appear puffy on some red carpet events. It also gave the lower part of her face a strange stiffness.
Despite people's growing curiosity, Theron remained silent on the subject matter. Some actors admit, some do not, and some are just waiting for the right time and opportunity. Fans, however, are hopeful that Theron do not apply excessive enhancements on her face in an attempt to look younger (she's already 38), as she is already perfect as she is.