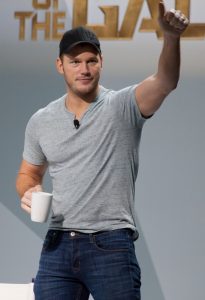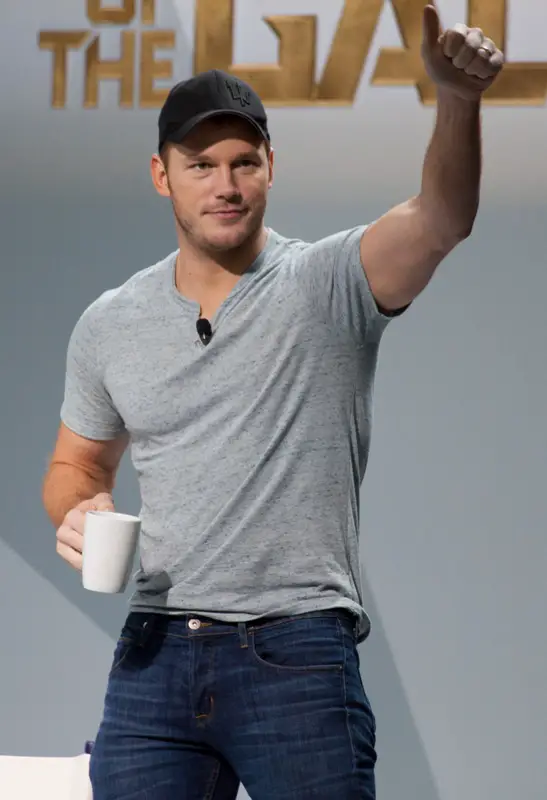 Hollywood actor Chris Pratt first established his career on television prior to making it big on the big screen. He's had starring roles on the TV shows Everwood and Parks and Recreation, the latter of which got him widely recognized. He even had a recurring role on The O.C.. In the 2010s, he mostly had supporting roles in romantic comedies, such as in Bride Wars, What's Your Number?, and The Five-Year Engagement, as well as supporting roles in Jennifer's Body, Take Me Home Tonight, Zero Dark Thirty, and Delivery Man. In 2014, he played the lead in Guardians of the Galaxy, which brought him to Hollywood's A-list and made him a leading man. This after having been on the show business one and a half decade. His recent movie was Jurassic World and will star in the upcoming film The Magnificent Seven.
There was a time when Chris looked a bit chubbier than his present appearance. His lead role in Guardians of the Galaxy not only changed his career, it also changed how he looks. Playing Star-Lord in the film, he took the greatest lengths to achieve his now rocking-physique. For the role, he basically needed to shed all those extra pounds and then build more muscles. All this he was able to accomplish thanks to his efforts and the will to undergo such rigorous process.
As to what his diet was during this period, it is interesting to know that his losing of 80 pounds could be credited to his practice of the Paleo style diet plan. According to the actor who once weighed 280 pounds, his weight loss improved his life in every aspect. One thing important about his dietary regimen was his focus to eating proteins and avoiding foods such as burgers or anything fried. He basically avoided carbs. Though he's already in a great shape now and is not as strict with his diet as he was before, he's still committed to maintaining his fitness by healthy eating and lifestyle.