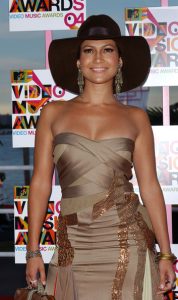 American celebrity Jennifer Lopez started out as an actress and a dancer in the '80s and early '90s. She ultimately decided to pursue acting full time. Her first lead role was 1997's Selena, followed by Out of Sight. Encouraged by her film success, she ventured into recording. Her first album On the 6 was soon released to worldwide success. Her second album J.Lo was released at the same time her movie The Wedding Planner was also on theaters. Both her album and film were Number 1 on the same week. She has since released studio albums, as well as starred in films, making her widely successful as both singer and actress. On television, she's known as judge for American Idol for a few seasons.
Jennifer Lopez is one busy woman. She has ventured in everything there is to try in the entertainment industry. She's also a mother to twins. With her crazy schedule, does the superstar has any time for exercising? Looking at her toned figure, she definitely has some time she's willing to use to maintain her curves and overall fitness. In an interview, Jennifer said it took her a year to regain her body after giving birth to her twins. She said: "Then I remember right after the twins were born having that weird jiggly belly — and kind of loving that, too. Because I earned that jiggly belly. Then came trying to get my body back into shape and how long that took. A whole year."
She actually signed up for a sprint triathlon in 2008 to support her weight loss plan. She takes her workout routine seriously. "I'm like a fighter, going into the ring. I do my cardio and I do my workouts with the Tracy Anderson Method," she added. Her trainer even said Jennifer is so dedicated she would go to the gym even when she doesn't wan to exercise. "Sometimes when I get home and I'm not feeling so great, I make myself go to the gym," said the actress-singer. She also protects her health by following a healthy lifestyle, like not partying so hard.