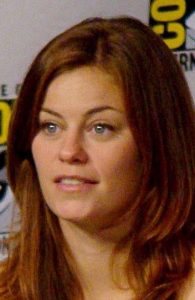 Hollywood star Cassidy Freeman debuted as an actress in the 2006 short film Razor Sharp. The following year, she made her film debut in Finishing the Game. She also had her first television appearance in the TV movie An Accidental Christmas. After this, she appeared in another TV movie called Austin Golden Hour, as well as guest-starred in an episode of Cold Case.
Around the same time, she also acted in some short films. Freeman subsequently got her breakthrough after landing the role of Tess Mercer in the popular series Smallville, which she starred in between 2008 and 2011. She simultaneously had guest roles in CSI: Crime Scene Investigation, and CSI: NY. She also had recurring roles in The Playboy Club and The Vampire Diaries.
From 2012 to 2017, Freeman became best known for starring as Cady Longmire in the television series Longmire. While a regular on the show, she also managed to guest star on other shows, including Once Upon a Time, NCIS, Stitchers, and NCIS: New Orleans. Recently, she played a recurring role as ADA Abby Burris in Doubt. As of 2019, she stars as Amber Gemstone in the HBO series The Righteous Gemstones. In the movies, she's had performances in such films as YellowBrickRoad, We Go On, and Fender Bender.
Already in her late 30s, Cassidy Freeman is more health-conscious than ever. She's at the point in her life where she just wants to take care of her body by nourishing it with healthy foods. For starters, she no longer eats processed snacks and meals, at least not often. She's also stopped with consumption of too much sugar and salt. As much as she can, she eats organic food, has less meat, and consumes more vegetables, incorporating veggies into all her meals. Moderation also plays a crucial role in her diet.