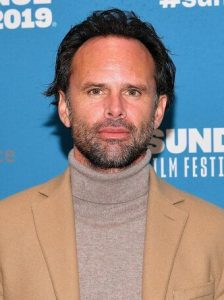 Hollywood actor Walton Goggins first appeared in 3 episodes of In the Heat of the Night in 1989. In the '90s, he initially appeared in some TV movies and made one-time roles on television. In 1992, he made his film debut in Mr. Saturday Night, followed by minor roles in such movies as The Next Karate Kid, The Apostle, and Switchback. He later starred as Downtown Anderson in Major League: Back to the Minors.
At the beginning of the 2000s, he had roles in some films, including The Crow: Salvation, Red Dirt, Shanghai Noon, as well as in the TV movie Beyond the Prairie: The True Story of Laura Ingalls Wilder. In 2001, he starred and produced the short film The Accountant, which won the Academy Award for Best Live Action Short Film. From 2002 to 2008, Goggins became further known for starring as Detective Shane Vendrell in FX's The Shield. Venturing into more producing work, he starred and produced the movies Chrystal, Randy and The Mob, and That Evening Sun.
In the 2010s, the actor had performances in several feature films, which include major projects like Cowboys & Aliens, Django Unchained, G.I. Joe: Retaliation, American Ultra, and The Hateful Eight. More recently, he starred in the movies Maze Runner: The Death Cure and Tomb Raider. He also played Sonny Burch in the superhero film Ant-Man and the Wasp. Also in the 2010s, he starred as Boyd Crowder in the TV series Justified, which got him a Primetime Emmy nomination. He also starred in the TV shows Vice Principals, Six, Deep State, and The Righteous Gemstones.
Walton Goggins pays attention to his body and overall health. That's why he combines a healthy diet plan and an active lifestyle to keep himself strong and fit. Apart from his regular gym workout routine, he also stays active by engaging in other activities, such as diving and hiking. These activities are also one of the ways he bonds with his family. "I hike with my little boy. I'm carrying 28 pounds around Runyon Canyon, three times a week," said Goggins. "Who needs a weighted vest when you have a kid?"