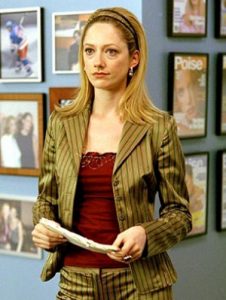 Actress Judy Greer has starred in dozens of films and television programs. Since the mid '90s, she's been a prolific actress. Her first main role was on the TV series Love & Money. She then became known for her portrayal of Kitty Sanchez on Arrested Development. In the 2000s, she had supporting roles in a lot of films.
This includes many romantic comedies The Wedding Planner, 13 Going on 30, and 27 Dresses. She also had supporting roles in the romantic drama Elizabethtown. Back on TV, she had notable roles on Love Monkey, It's Always Sunny in Philadelphia, Two and a Half Men, and Miss Guided. In the 2010s, she starred on the shows Mad Love and Married. This year she starred in the films War for the Planet of the Apes, Lemon, and Wilson.
Thanks to her willingness to become physically active and engage in some forms of exercises, she preserves her health and fitness. For one, she de-stresses herself by performing yoga.
She said in an interview: "I do Bikram yoga, which takes time because after being in that heat, I have to shower. It's been saving my life lately, though, and I try to do it 3 days a week. With Bikram, I know what I'm going to get in the way of a class, no matter what town I'm in or what country. It helps me sleep at night. I also do transcendental meditation, and I can do that in my trailer, on set, at lunch. Doing 20 minutes in the morning and afternoon is ideal."
She also revealed: "In addition to yoga, I used to run and am still trying to do a little bit. I have an easier time exercising on location when I don't have to work all day. I'm a huge fan of workout DVDs on the computer. I like Jillian Michaels' videos, some of which are just 20 minutes long. I make weights out of bottles of red wine or water."