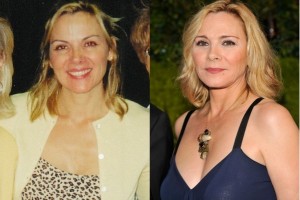 Early Life and Success on Television
Kim Cattrall was born on August 21, 1956 in Liverpool, England, UK. She was only a baby when her family moved to Canada. They did return to England when she was 11, though she finished high school in Canada. Following her graduation, she moved to New York City to begin an acting career.
There, she trained at the American Academy of Dramatic Arts. After finishing her studies, she started her film career beginning with the 1975 movie Rosebud. In the next few years, she appeared in numerous TV movies and shows. Her career then took off in the mid 1980s, first gaining recognition for her role as Cadet Karen Thompson in Police Academy in 1984. This was followed by such movies as Turk 182, City Limits, Hold-Up, and Mannequin.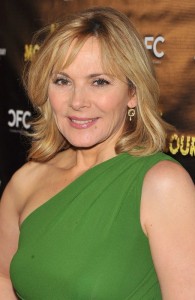 She continued her film career in the 1990s with roles in The Bonfire of the Vanities, Star Trek VI: The Undiscovered Country, Split Second, Unforgettable, and Double Vision. Mainstream success came in 1998 when she began playing Samantha Jones in the HBO series Sex and the City.
Her performance on the show was well-received that she won a Golden Globe Award for Best Supporting Actress – Series, Miniseries or Television Film in 2003. She also received Primetime Emmy nominations for Outstanding Supporting Actress in a Comedy Series from 2000 to 2004. She portrayed the character until 2004. She reprised her role as Samantha in the 2008 film Sex and the City and Sex and the City 2 in 2010.
Aside from the Sex and the City films, she also acted in some other movies such as in 15 Minutes, Crossroads, Shortcut to Happiness, Ice Princess, The Tiger's Tail, The Ghost Writer, and Meet Monica Velour. In 2010, she appeared in the miniseries Any Human Heart. In 2014, she began playing the part of Davina Jackson in the Canadian black comedy television series Sensitive Skin. The series was currently renewed for second season.
She has been married three times. She was first married to Larry Davis from 1977 to 1979, then to Andre J. Lyson from 1982 to 1989. Her next husband was audio designer and jazz bassist Mark Levinson from 1998 to 2004. She has also been romantically linked with former Canadian Prime Minister, Pierre Elliott Trudeau.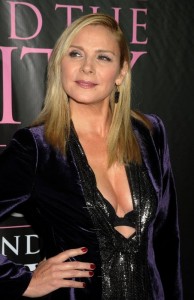 Has Kim Cattrall had Plastic Surgery?
58-year old Kim Cattrall is plastic surgery-free, or at least that's what she said, though it's not hard to believe as everyone can see that despite her looking great, she shows signs of aging. Being in the acting industry for decades, the Sex and the City actress has refused to go under the knife despite the pressures of looking youthful in Hollywood. This just implies how confident she is with her natural beauty and her talent to not think of plastic surgery as means to land more acting jobs.
While she hasn't had an invasive cosmetic procedure, the actress had admitted to trying out Botox once in the late 2000s, which she said she didn't really like and is something that she wouldn't do ever again. About her Botox experience, she said: "I don't want to look in the mirror and not recognise who's looking back."
She also voiced out her admiration for some veteran actresses like Judi Dench who still has an ongoing successful career despite not resorting to plastic surgery. Cattrall definitely seems resolute to stick to her stance and decision to grow old in Hollywood without the intervention of a plastic surgeon, which is great for her.